HSJ understands CEO and chair from neighbouring Ipswich Hospital are to replace incumbents at Colchester
The duo will retain their Ipswich roles, it is understood
Move follows regulators announcing trusts were to form a new "long term partnership"
If confirmed, Ipswich CEO would become fifth chief at Colchester in under two and half years
APPOINTMENTS: Colchester Hospital University Foundation Trust has accidentally revealed that it is set to appoint a new chair and chief executive.
HSJ understands the chief executive and chair of neighbouring Ipswich Hospital Trust are to be installed in the roles as part of a new "long term partnership" between the trusts being established by regulators.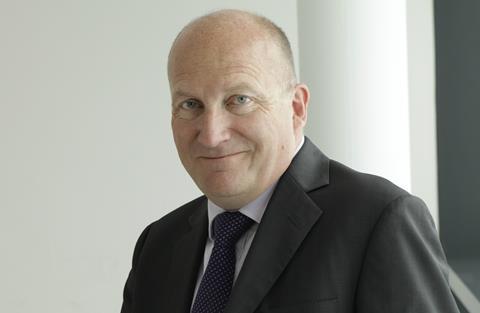 Ipswich chief executive Nick Hulme and chair David White are expected to replace their Colchester counterparts Frank Sims and Alan Rose.
Mr Hulme and Mr White are expected to hold joint roles leading both trusts. A similar arrangement already exists at trusts such as University Hospitals Birmingham and Heart of England.
Colchester, a hugely troubled organisation that has been in special measures for over two years, sent out an announcement by mistake on Monday, which said a new chair and chief would be appointed.
It said: "Please note the attached press release, which is about the appointment of this trust's new chair and chief executive who take up their posts with immediate effect. Staff have just been notified of these changes. The attached news release is about to be issued to the media."
The email provided no further details. A trust spokesman confirmed the email had been sent in error, but said he could give no further details on who would be taking up the roles. A spokeswoman for Ipswich also declined to comment.
Mr Hulme would be the fifth chief executive, including interims, the trust has had since Gordon Coutts left in December 2013 in the wake a scandal surrounding the trust's cancer services.
Colchester's chief executives since 2013
| Name | Interim/substantive | Length of tenure |
| --- | --- | --- |
| Nick Hulme | TBC | Appointed May 2016 |
| Frank Sims | Substantive | Less than eight months, October 2015 to May 2016 |
| Lucy Moore | Interim | 17 months, May 2014 to October 2015 |
| Kim Hodgson | Interim | Less than five months, January to May 2014 |
| Sue Barnett | Acting | Less than one month, December 2013 to January 2014 |
| Gordon Coutts | Substantive | More than three years, September 2010 to December 2013 |
Mr Hulme was chief executive of Croydon Health Services Trust, where he brought together community and hospital services. He has worked in the NHS for 30 years. He joined Ipswich in 2013.
The developments follow Colchester being told last month by regulators that if it does not form a long term partnership with Ipswich it risks being put in the failure regime – a process which could result in liquidation.
Partnering the two trusts "is the only way of securing services for patients long into the future" because of Colchester's unsafe services, according to NHS Improvement and the Care Quality Commission.
An NHS Improvement statement said: "Without a long term partnership with Ipswich, [Colchester] risks being placed under the trust special administration process.
"NHS Improvement will now work closely with the leadership of Ipswich and Colchester to set up a long term partnership which will see staff with clinical and leadership expertise work across both organisations."
Colchester was placed in special measures by the CQC in November 2013 amid allegations staff were forced to change cancer waiting times data, which resulted in a police investigation. A number of cancer patients suffered "undue delays" as a result, the CQC said. Colchester was cleared of wrongdoing after an investigation by Essex Police.
Source
Information provided to HSJ