As patients increasingly share their experiences online, it is time to update the ethical approval process for research studies to reflect this, says Paul Wicks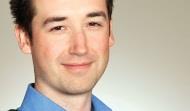 My first research ethics committee proposal sought to interview people with rare inherited forms of motor neuron disease from specialist centres around the UK. It wasn't the paperwork that did me in − it was the slow pace of review. In the months it took for the committee to approve the study, all the eligible patients in the collaborating centres had died. It was a bitter blow.
'Data wasn't just submitted anonymously; people openly shared their names, date of birth and email addresses'
Last month, The Journal of Law, Medicine and Ethics published a controversial opinion piece by Dr Dan O'Connor from the Johns Hopkins Berman Institute of Bioethics called "The Apomediated World: Regulating Research When Social Media Has Changed Research".
He argues that the foundation of our research ethics oversight, which is underpinned by the Declaration of Helsinki and the Belmont report in response to the atrocities of human experiments in Nazi Germany and the Tuskegee syphilis study, has a critical flaw.
The system assumes that research is intermediated, or an unequal exchange founded on information imbalance wherein a researcher knows more information than the participants. In reality, a new form of research exists today; it is apomediated − an equal exchange between researcher and participants as peers.
From patient to researcher
O'Connor cites the intriguing case of lithium carbonate and MND. In 2008, a small Italian study led by Francesco Fornai from Pisa University suggested that lithium carbonate dramatically slowed the progression of the disease. Given the 2-5 year prognosis for this disease, patients got hold of lithium off label in a variety of ways.
Rather than just relying on self-reported anecdotes (such as "my breathing feels better"), patients and care givers began using the internet to organise their own study. They used the same disease rating scale as the Italian researchers and started tracking their own progression.
A patient in Brazil and a care giver in the US set up a web page to share information on recommended blood levels and an openly editable Google spreadsheet that would allow participants in this self-managed study to submit their longitudinal data from around the world. Some patients even uploaded before and after videos to YouTube to provide more objective measurement. In response, PatientsLikeMe built a new data collection platform to collect more rigorous experimental data.
While the original Italian study treated just 16 patients with lithium, more than 160 people reported their outcomes from taking the drug online and, within six months of the original study's publication, the patient led trial found that lithium didn't work, beating the traditional randomised control trials by several years.
Emerging world
The study begs many questions. Who was the principal investigator? Were patients who sought off label treatment providing informed consent? If so, to who? If something had gone dramatically wrong, who was responsible? Here, O'Connor claims: "The desire to apply current research regulations to the emerging phenomena of apomediated research is a misguided attempt to apply old standards to a new world."
'The department has failed to acknowledge the changing nature of research online'
The lithium example certainly turned research on its head; a self-organising group of patients translated an early abstract of the Italian study using Google Translate and were already debating the optimal dosing regimen before the paper had even been published in peer reviewed literature.
People, who in their working lives were engineers, chemists, psychologists and geologists, contributed scientific and statistical knowledge on online forums. Patients too sick to speak used eye trackers and muscle switches to painstakingly tap out their data in their final days. Astoundingly, this data wasn't just submitted anonymously; people openly shared their names, date of birth and email addresses in case anyone wanted to follow up with them.
Research evolution
O'Connor doesn't view this as an aberration of research. He sees it as an evolution: "It is, I think, important for us to understand that for many of these users, what once were categorised as violations of privacy are now instances of their capacity to control their health information to whatever end they see fit. Their health information may be processed, analysed and disseminated, but that is exactly what they want to happen."
His paper is timely as the US Department of Health and Human Services has announced proposed changes to federal regulations on human subjects' protection. However, despite public comment on earlier drafts, the department has failed to acknowledge the changing nature of research online.
I feel there are also other novel research designs that existing ethical frameworks ignore even though they could significantly improve patient health. These include low risk, point of care pragmatic trials that randomise patients to one of several available treatment options (such as different statins) and collect data passively through their medical records.
If this were the default approach − to merge clinical practice with research, rather than leaving them separate − our learning healthcare system would quickly deliver faster cures and improved outcomes for every patient it cares for.
Paul Wicks is research and development director at PatientsLikeMe