One strategy every six months under Labour has failed to produce results for children under five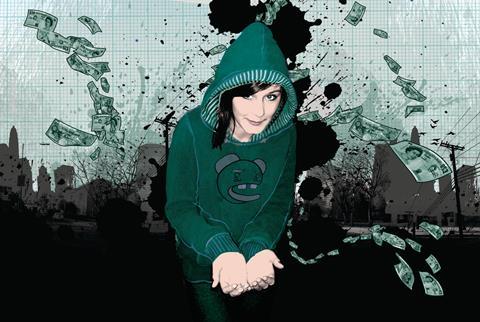 Andy McKeon: NHS cash alone won't end health inequalities
When Enoch Powell was minister of health, he complained he was always taken to see the worst parts of a hospital so those in charge could forcefully make the case for more money. Nowadays, deprivation has taken the place of poor buildings. You may be in what seems like a leafy and prosperous area but will be told that there are indeed some pockets of severe deprivation. This isn't a bid for more money, or not usually. But it is almost a badge of honour and a statement of health service values.
There has been a lot of national drive - maybe too much
Tackling health inequalities has been a major theme for this government. It started with health action zones and the Acheson report, and went on to spearhead areas and public service agreement targets. Now, £21bn of NHS money is allocated to meet reflect differences in health inequalities.
But, despite all the intent, effort and money, health inequalities have proved stubbornly intractable, if anything, worsening rather than improving. It isn't as if the health of the nation hasn't improved. Every area has shared in the improvement in life expectancy. But some have shared more than others - the mortality rate for women fell by 40 per cent in Kensington and Chelsea between 1998 and 2007, but in Hartlepool it barely budged. The gap between rich and poor areas has widened.
There has been some success. Teenage pregnancy has fallen, but most of that was achieved by 2002. Since then the fall has been only 3 or 4 per cent. Teenage pregnancy may be "at its lowest level for 20 years" but it seems unlikely we would have settled at the start for either the rate of progress or the absolute reduction. The gap in infant mortality has also narrowed, but the latest figures show little change over the past four years.
Do the maths
The assumption was that national drive plus (much) higher investment plus effective local action would equal improvement. But it hasn't turned out that way.
There has been a lot of national drive - maybe too much. The Audit Commission's recent report Giving Children a Healthy Start counted 27 new national policies since 1997 aimed at improving children's health, about one every six months.
And, despite the surge in spending and money channelled towards deprived areas, we do not know how much has been spent on public health and reducing health inequalities, as the commission's briefing shows.
The effectiveness of local action varies. The new Oneplace website makes this clear. The experience of local areas can seem capricious. Between 1998 and 2008, teenage pregnancy in Halton increased by 11 per cent. In neighbouring, and not so different, Warrington it fell by 35 per cent.
The national overview of Oneplace assessments linked success with leadership, good information that enables money and activity to be targeted effectively, strong partnership working, and engagement with local communities that draws on and enhances their capacity. But it also showed that proven ways of tackling problems were not consistently adopted and few areas were successfully addressing the causes of inequalities.
So, as the age of plenty ends and the age of austerity begins, it is time to review what the strategy should be. We clearly will not be able to invest more and more.
The recent Marmot review highlighted narrowing social inequalities, such as income distribution, housing and education. But do we really believe that any government would make more progress during a recession than was possible in over a decade of boom?
The Marmot review and the independent report to health secretary Andy Burnham on enabling effective delivery of health and wellbeing both recommended giving children under five greater priority. That is what we also recommend. But it will require a real change of attitude.
Our record has not been great, despite investment through Sure Start and other programmes. Infant mortality may have fallen, but others countries, such as Spain and Ireland, who spend no more than we do, have done much better. Some local figures are shocking. Other indicators of early years health have either failed to show significant improvement or have worsened.
Ringfencing might help to protect funds, but it is hard to know how much to protect. The 4 per cent of the total NHS budget, quoted by the Department of Health, collapses under close inspection. And it wouldn't by itself bring about improvement, judging by the impact of the teenage pregnancy grant. I don't have any ready answers. But I do know there will need to be more ruthless targeting of money and services with closer attention to outcomes. This will require much clearer sight of where money is being spent and much sharper evaluation.
None of this could be described as a current strength. The commission's report into early years health found few examples where local services were rigorously analysing how much was being spent and whether the right people were accessing services.
Some might argue that we should be less interested in inequality if everybody's health is getting better. However, the effects are permanent. As Frank Dobson used to say, there is no greater inequality than being dead rather than alive.