Given that policy makers have made antimicrobial stewardship a priority, what progress has primary care made in doing their bit for AMS, asks Jonathan Cooke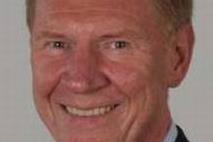 Healthcare policy makers have prioritised antimicrobial stewardship (AMS) as a key way of encouraging appropriate antibacterial prescribing and reducing the risk of resistance development across the whole system.
As almost 80 per cent of antibacterial prescribing is done in primary care, a key question is how far has primary care prioritised and implemented good AMS?
Under the spotlight
In order to audit progress, The Patients Association submitted a Freedom of Information (FOI) request in April* to all of England's 209 Clinical Commissioning Groups.
Over 80 per cent of CCGs had no named individual responsible for implementation of a local AMS programme and 10 per cent had no programme in place at all
The answers revealed a mixed picture in terms of AMS leadership; implementation of National Institute for Health and Care Excellence (NICE) guidance/quality standard; completed actions from Public Health England's (PHE) Patient Safety Alert and utilisation of materials developed to educate healthcare professionals such as Department of Health (DH) and PHE endorsed Royal College of General Practitioners (RCGP) Treat Antibiotics Responsibly, Guidance and Education Tool (TARGET) Antibiotics Toolkit
Over 80 per cent of CCGs had no named individual responsible for implementation of a local AMS programme and 10 per cent had no programme in place at all. Only 12 per cent of CCGs had fully implemented the NICE AMS Guideline, although over 80 per cent had partially implemented and were hoping to increase this over the year.
There was better news concerning PHE's Patient Safety Alert with over 90 per cent scores in respect to bringing it to the attention to those in leadership roles, reviewing the resources and wider circulation.
Sound implementation
The DH/PHE endorsed 2012 RCGP TARGET antibiotic toolkit was updated in 2015. It was developed by the Antimicrobial Stewardship in Primary Care collaboration and comprises seven distinct elements.
Less than a quarter of CCGs (23 per cent) had implemented all of these as standard. There was higher use of patient leaflets and resources for waiting room areas (both over 60 per cent), but lower scores on elements such as interactive workshops and clinical eModule (28 per cent).
The 2014 NICE guidance for diagnosis of pneumonia in adults concluded that consideration be given to use primary care based point-of-care tests such as C-reactive protein (CRP POCT).
This quick and simple test is recommended in PHE support documents to Healthmatters- Tackling Antimicrobial Resistance where studies demonstrated that the use of CRP tests in patients presenting with RTI symptoms reduces antibiotic prescribing by 23.3 per cent to 36.16 per cent.
Addressing the threat of AMR is a challenge for policymakers, the NHS and wider society in general
The FOI asked if a feasibility study had been carried out into cost implications of implementing this test. 18 per cent had already done so, whilst a further 30 per cent were planning to.
Addressing the threat of AMR is a challenge for policymakers, the NHS and wider society in general. With that in mind, the Patients Association designed these FOI requests to better understand how successfully CCGs, key organisations in terms of implementing AMS programmes at a local level, were playing their part.
As the results to these requests demonstrate, whilst there are encouraging signs that a number of areas are doing very well in delivering upon the expectations set out by NICE, and adopting available policy initiatives and existing solutions to improve prescribing behaviour, this is not the case everywhere.
Going the extra mile
More focus needs to be given not just to the development of new guidance and resources, but also on how to drive forward the uptake of already existing solutions, which provide a considerable wealth of best practice and expertise for CCGs to draw upon when considering how to improve their AMS efforts.
These solutions take the form of the RCGP's TARGET Antibiotics Toolkit for instance, which contains a broad range of helpful and outcome-focused components to support local stewardship efforts.
Point-of-care diagnostic testing has also been shown to support efforts to improve antibiotic prescribing behaviour, with CRP POCT in primary care representing a particularly effective example.
Putting this extra support in place will not only provide greater encouragement to mobilise other countries into action, but will also minimise the risk of increased resistance within the UK, reduce costs for the NHS and ultimately, help to safeguard the health of our patients.
*Data on current practice around AMS was collected via an FOI request sent by The Patients Association to 209 CCGs across England during April 2016. Data collection, management and analysis was undertaken by Munro & Forster, a communications consultancy commissioned through an educational grant provided by Alere International.
Jonathan Cooke is a visiting professor in the Infectious Diseases and Immunity Section, Division of Infectious Diseases, Department of Medicine, Imperial College London