When it comes to riding on the coattails of other people's fame, the British Dental Health Foundation may have taken the biscuit this week.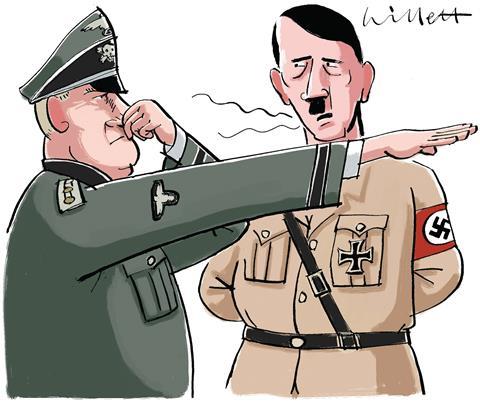 Bunker breath
Which "celebrity", you ask, has the dental charity picked to help it spread the message on good oral and dental hygiene? The answer, of course, is Adolf Hitler.
The foundation has latched on to German dental research claiming Hitler was plagued by severe halitosis, gum disease and tooth decay. What, no toothpaste in Hitler's bunker?
In a press release titled "Did Hitler's bad breath contribute to his downfall?", the foundation calls on the public to take heed of this warning from history.
Foundation chief executive Nigel Carter said: "Persistent bad breath is usually caused by gases released by the bacteria that coat your teeth and gums and back of the tongue."
One has to feel faintly sorry for Eva Braun…