The National Rheumatoid Arthritis Society's Phil Baker outlines the importance of VCSEs in the development of care planning
It is almost universally acknowledged that people with long term conditions benefit from, and should have, a care plan. A big step change is needed for the provision to become equally universal.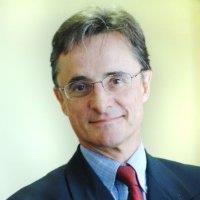 The figures vary, but even the most optimistic suggest that on a national (England) basis, less than 20 per cent of people diagnosed and receiving treatment for a long term health condition have any sort of proper care plan.
'Proper' in this context is neither a fully shared concept nor an agreed formula. That is not to make an argument for absolute uniformity in care plans, any more than it would be sensible to legislate for only one analgesic.
Rather than simply handing out 'plans' by the thousand, the time is right for the process of discussing, agreeing and reviewing care plans to be properly embraced and resourced.
Continuum of discussion
The term pathway is widely used and (mostly) understood to mean medical care and treatment. The pathway for patients is everything that happens from symptom onset and diagnosis to end of life, so it makes little sense to think of care plans as only being relevant and important to any one phase of such a pathway.
The concept of a continuum of discussion, planning, responding, reviewing, re-planning is not beyond any of us.
'Less than 20 per cent of people diagnosed with a long term health condition have any sort of proper care plan'
To be 'person centred', all care and support must respond to the whole person and their needs.
The psychological dimension of both life-changing illness and the purposeful attempts at reclaiming as much of life as possible is critical, and needs to be understood and planned for.
Maslow's hierarchy of needs can still inform this discussion, although too often the higher needs are seen as 'wants' to be given lesser emphasis and priority.
How can it be possible to contemplate seriously the notion of wellbeing in a person struggling with a painful, debilitating long term health condition and not offer a degree of psychological support as a matter of course?
Step forward
Saying all this to a perfectly stable, well-resourced NHS would get one response; shouting it into the current maelstrom is getting something rather different, albeit with few disavowing the principles.
The new form of care planning discussion could build logically upon the existing exchanges between patient and health care professional.
Sadly, in an era of new understanding about the multiverse and the possibility of parallel realities, there is little hope of squeezing anything extra out of the usual time allotted to these encounters.
'Resources are still needed, something the Five Year Forward View helpfully acknowledged'
Step forward the voluntary and community organisations that have been supporting this already, and those others clamouring for the opportunity to learn and grow into the role.
Here, in organisations of differing size, constitution and approach we can find value, expertise and commitment in abundance.
My own experience of running a community voluntary service body in the early naughties demonstrated the range and depth of skills and commitment helping to hold many fragile lives in some sort of order.
The joy and the power of what this represents is in the frequent association of people, often with the same or similar lived experiences, working from the basis of common understanding towards a shared aim.
This does not displace the care and compassion, deeply felt and skilfully delivered by health care staff, but it can be a significant augmentation.
Shared goal
A new report from National Voices' Wellbeing our Way programme argues cogently for the inclusion of additional support from voluntary and community organisations and illustrates the 'how and the what' that can be provided, together with persuasive examples of the 'who' already doing it.
That is not to say 'job done'; far from it. Resources are still needed, something the Five Year Forward View helpfully acknowledged.
However, subsequent to the publication of this milestone report, plans for an anti-advocacy clause in all government grant funding agreements mean that many charities now face a Hobson's choice of cash and silence, or no cash at all.
'The shared goal is of enabling people to live with independence, optimism and control'
We might all reflect on how we could have reached the point we are celebrating had it not been for the learning and 'lobbying' of many funded organisations.
The shared goal of enabling people with long term conditions to live with independence, optimism and control over their lives can only be advanced if good care planning and support for self-management, driven by attention to health literacy and ability to share decision-making, accompany the highest standards of appropriate, accessible treatment.
No list would be complete without mention of shifting culture, behaviours and expectations, on all sides not just in the statutory sector. However, that is for another time.
Phil Baker is director of commissioned services at the National Rheumatoid Arthritis Society, chair of the Quality Institute for Self-Management Education & Training, and a board member of the Healthcare Quality Improvement Partnership. What is the role of VCSE organisations in care and support planning? is available from the National Voices website: http://www.nationalvoices.org.uk/publications/our-publications/what-role-vcse-organisations-care-and-support-planning