Clinical leadership is not the prerogative of a few recognised ones - each healthcare staff member is a leader in his own way. Sir David Fish on how aligning people and organisations is essential for a true leader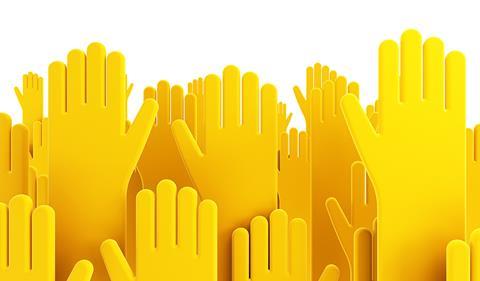 Everyone is a leader
Every healthcare professional has a leadership role. Every individual models behaviours daily that impact on colleagues, patients and communities. This is no less valuable in the setting of the million one to one daily clinical interactions, as it is through every ward, board or system level challenge.
Choosing any list of clinical leaders can only reflect a sample of attributes and contributions, and will inevitably highlight those with additional hierarchical positions and the visibility of national roles. But clinical leadership is everyone's business. Just as much as good clinical governance.
'The many unrecognised leaders will be critical to making care better and more affordable'
And so it is just as important to applaud the multitude of clinical leadership talent not picked up by HSJ Clinical Leaders, or any other list. It is the many unrecognised leaders, together, who will be critical to making care better and more affordable; be that through local incremental change or facilitating adoption of transformational change agreed at a system level.
The pressures and pace required to achieve the NHS Five Year Forward View's vision are at an industrial scale. The vision stands or falls not simply on the policy framework, but on clinical leadership at every level being encouraged, empowered and enabled to deliver in line with the vision.
With their understanding and direct experience of clinical delivery and patient outcomes, clinical leaders are the catalysts of system change. No other source will deliver the energy for the changes required than the 1.3 million staff across the health service, so long as they are inspired and empowered to lead it.
Shared values
Healthcare workers – clinical and non-clinical – tend to choose their career through their value set and beliefs: selflessness, compassion, and dedication to delivery of measurably better clinical outcomes. Respect and followership come from visibly seeing those shared values in action.
As we move away from a focus on institutional silos to one that embraces whole pathways of care and population level outcomes, these attributes should and must resonate more strongly. Supporting training and adopting an enabling culture that relentlessly draws in talent and builds the skill set to operate in other settings is vital.
'Good leadership is about celebrating the success of others'
That means understanding the "currencies" of others – be it patients, academia, social care, the voluntary sector, industry or government. This, in itself, is a challenge that will need to combine far more sophisticated system relevant training with direct experience.
Good leadership in any setting is about celebrating the success of others, and not placing blame on them if things go wrong.
Nelson Mandela said: "It is better to lead from behind and to put others in front, especially when you celebrate victory when nice things occur. You take the front line when there is danger. Then people will appreciate your leadership." Sometimes we all forget that simple teaching.
We need to ensure that progression through the ranks is encouraged so that senior leadership roles reflect the gender, ethnicity and skills mix of the staff, therefore maximising the value of the talent pool and engaging with the entire workforce. Healthcare is behind the curve on that front.
The framework of UCLPartners is to support and catalyse better outcomes for patients and populations through helping organisations to work together across the artificial boundaries created by silo working. This is still the low hanging fruit for better outcomes per pound spent. Imperfect hand-offs between (and within) organisations continually impact adversely on patient care and waste resources.
A case for alignment
Clinical leadership and "patient pull" have been powerful tools in aligning people and organisations to make progress towards improving health for populations. This applies across the board: whether reconfiguring specialist services to enhance outcomes and value; partnering with primary care to improve population health in Newham; developing better services for older people, to deliver what matters most to them; or delivering a new model of care for child and adolescent mental health.
We have learnt, like so many others, that partnership working and alignment require continual effort from all involved – clinicians, managers, commissioners and patients each have a unique contribution to championing and delivering change. Alignment around a common goal and co-ownership of the process permits delivery at a much faster pace, and is much easier to achieve with less complexity, fewer hierarchical tiers and more direct patient involvement.
'Dissonance between system leaders reverberates through organisations'
In close connection, regulatory frameworks need to match much better what patients expect from the sum of providers acting together, so we have the energy of clinical and regulatory forces operating in the same direction to support better patient experience and outcomes.
Achieving alignment is always difficult. Losing it is easy.
There is an often paraphrased Nye Bevan attribution that "if a bedpan is dropped on a hospital floor in Tredegar, its noise should resound in the Palace of Westminster". The converse flow is equally sharp in its impact on the frontline. Dissonance between system leaders (providers and commissioners) reverberates through organisations just as potently to undo the alignment blocks as they get built.
Role modelling alignment is everybody's business. And if you are aligned around the patient as the North Star (as the late Aidan Halligan put it so often), that is something every healthcare professional can lead on, irrespective of background or discipline.
Sir David Fish is managing director of UCLPartners and a member of the judging panel for HSJ Clinical Leaders 2015