Bold collaboration between different players in the system is urgently needed for integrated health and social care to work, writes Charles Waddicor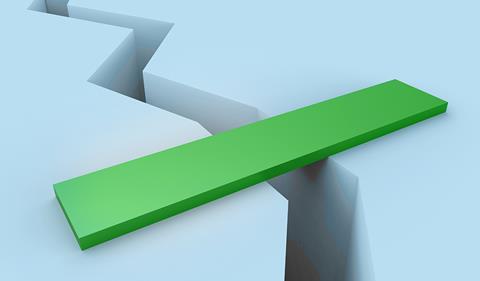 Across the world, too many people are going to hospital for treatment because it is too late for other community interventions to work.
'If the pioneers work out how to save money by integrating care, they will grab attention in most of the world's mature economies'
Patients often stay in hospital too long and primary and community services (health and social care) struggle to provide adequate support to keep them well in their own homes.
Sixty-six per cent of patients in acute beds in the NHS are over 65 and the number living past this age with one or more long term conditions in older age will rise over the next 10 years.
Most policymakers recognise this position is unsustainable and that some form of collaborative working between system players is urgently needed.
Collaboration efforts are weak
Efforts by Norman Lamb, minister of state for care and support, to bring this about through integrated care pilots are to be sincerely welcomed. However, unfortunately the evidence base for health and social care collaborating to achieve good outcomes for patients within the shrinking funding envelope is weak.
Collaboration is liked by patients but the impact of integrated services on reducing emergency hospital admissions, which is the key to resourcing extra capacity elsewhere in the health and social care system, seems to be very limited.
Last year, the Nuffield Trust found that enduring integrated health and social care projects need time and commitment over several years from leaders and they need to have a small population focus with realistic (small) cost saving expectations.
The hope is that Norman Lamb's 14 integration pioneer sites will work out how to save money by integrating care. If they do, they will grab attention not just in Westminster and Leeds, but most of the world's mature economies.
Broadening the range of providers
However, there is another possible way forward which involves health and social care commissioners agreeing to contract for better outcomes across a broad range of providers, which might just get there quicker.
This allows different organisations to work across the pathways for long term conditions such as chronic obstructive pulmonary disease. These diseases often stretch from the GP's surgery to a hospital's accident and emergency department and acute medical beds into community health services, social care and primary care on discharge and back again.
'Hospitals want to stop the remorseless increase in emergency admissions'
It also helps make sense for a plethora of providers communicate with the GP or hospital when trying to make the best decision for their patient.
They align the interests of the different players through the contract and they make sure the money follows the patient. Hospitals want to stop the remorseless increase in emergency admissions.
It costs hospitals to treat these patients, especially if they are subsequently readmitted, and it is expensive to open and staff new beds with agency workers to cope with the extra numbers of patients.
The cost of capacity
Social care needs additional resources to be able to afford the capacity to support patients at home. In the current economic and political environment this must come from within the existing health and social care system.
There is strong evidence to suggest that up to 20 per cent of patients in hospital have no medical reason to stay there. If even half of these beds could be closed and the money transferred to support primary and community based services, this would bring in capacity where it is most urgently needed.
Current tenders such as those in Cambridgeshire and Peterborough and the Bristol mental health services contract show that some clinical commissioning groups are on the right track. Even Oxfordshire CCG with its recent difficulties appears not to be turning its back on this approach.
However, commissioners need to go further still. It is critical that health and social care commissioners work together to procure services in the same contract.
'Commissioners need to be bold and have the support of policymakers'
This would ensure the financial and quality incentives for patients would be safely aligned. In addition, the commissioners need to consider change in delivering primary care.
This may be why integration is failing to stem the flow of emergency admissions.
The model of primary care, which has characterised the NHS since 1948, is creaking.
There are now fewer partners and many more salaried GPs. Patients are demanding more surgery appointments and older people frequently have several long term conditions.
GPs are not able to get to patients in time before they are admitted to hospital. A nine minute consultation is not enough for an elderly woman in her 80s who is forgetful or anxious.
We should see the review of personal medical services contracts by NHS England as an opportunity to push for change. So for the system to reform it needs to draw in primary care delivery as well as the other players in the system.
Commissioners need to be bold and have the support of policymakers. Whilst Mr Lamb's efforts are welcome, they are unlikely to be enough in scope or urgency on their own.
Charles Waddicor is an independent health and social care consultant