The government must act to ensure the rules on accessing cost effective medicines are enforced, or risk being perceived as not committed to a fair procedure or to investing in cures, says Stelios Karagiannoglou
For the past 15 years, patients' access to new medicines has been regulated by a clear set of rules.
These rules are largely based on the concepts of clinical and cost effectiveness. The National Institute for Health and Care Excellence is charged with assessing whether or not a medicine offers sufficient benefit for its cost, the principle being that new medicines should add to, and not subtract from, the health secured for the nation.
'If NICE rules that a medicine is cost effective, the NHS Constitution says patients are entitled to receive the treatment'
While NICE is sometimes criticised for denying patients access to medicines that it deems insufficiently clinically beneficial and cost effective, it has built up an enviable reputation globally and has secured excellent value for the NHS.
NICE's methods allow for comparison of relative costs and benefits for different treatments across different therapy areas.
If NICE rules that a medicine is cost effective, the NHS Constitution says that patients are entitled to receive the treatment. This is fair for patients and provides a clear framework within which pharmaceutical companies can make decisions about the development and pricing of medicines. It also protects the government from pressure to fund low value, or cost ineffective medicines.
Medical breakthroughs
Recently, however, with the arrival of a new generation of breakthrough cures for hepatitis C, it is not clear whether the rules are in fact still the rules.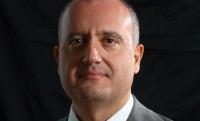 In January, at the request of NHS England, NICE granted a delay to the implementation of NICE guidance on the first of these novel hepatitis C treatments. These can cure more than 90 per cent of patients with very few of the side effects of the older regimens and with much shorter treatment durations.
Recognising the serious consequences of the hepatitis C infection, every expert organisation consulted by NICE argued against the delay, but the national body granted it anyway.
Hence the NICE guidance will come into force in August rather than in May - 18 months after it was licensed. In the meantime, patients with liver damage have continued to be denied access and approximately 40 patients a month will develop liver cancer.
NICE's willingness to grant the delay was influenced by NHS England's commitment to introduce an interim commissioning policy for all patients with liver cirrhosis, given their elevated risk of developing liver cancer or liver failure. This was in preparation last December, promised by April and finally published in June following an outcry from patients.
NICE is currently reviewing even newer hepatitis C treatments that entirely eliminate the need for interferon with its serious side effects, offering even better clinical and cost effectiveness.
NHS England asked NICE during the public part of an appraisal committee meeting to not issue mandatory guidance so that NHS England itself could decide which patients get treatment and when.
It proposes a "step wise" approach, starting with the sickest patients and working its way through the population over many years. The trouble is this approach wrongly assumes patients at earlier stages of disease are not at risk of significant health issues if they wait for treatment.
'What has changed and why is it apparently acceptable to treat this patient group differently to others?'
NICE said in the same meeting that appraisals should incorporate an assessment of affordability - a question viewed up until now as a political question. Affordability is not part of its remit under the Health and Social Care Act 2012 and it currently lacks any practical definition. So what has changed and why is it apparently acceptable to treat this patient group differently to others?
The actual budget impact of new treatments for hepatitis C will be determined by how many patients are treated and the cost of medicines.
When we apply NICE's most recent recommendations for whom should get which treatment regimen to the upper patient estimate shared by NHS England – a highly ambitious three-fold increase in numbers of patients treated – the maximum annual cost is £465m (as opposed to £1.3bn cited in the media).
This is still a big number. But put into context, it is not all new money and would rank spending on hepatitis C ninth in the list of medicines by disease area, well behind breast cancer, rheumatoid arthritis, HIV and epilepsy.
Moreover, unlike most drugs for chronic ailments, new medicines for hepatitis C cure the disease and prevent its transmission. A short course of therapy – typically one pill daily for 2-3 months – yields a lifetime of benefit.
Financial pressures
We understand the financial pressures that the NHS is under and are keen to ensure that hepatitis C treatment doesn't break the bank.
Gilead has negotiated with health systems across Europe to ensure that patients can be provided with access to treatment in a way that is affordable.
Our goal is to help provide the broadest possible access for patients by mitigating the cost of aggressive treatment strategies. As a consequence, many thousands of patients are being successfully treated elsewhere in Europe, including Scotland, while England has fallen behind.
'The government must act quickly to ensure the current rules are enforced'
All of this highlights the challenges of how we interpret affordability.
The Accelerated Access Review initiated by the life sciences minister George Freeman will consider how to speed up access to medicines in an affordable way. This is the right forum in which to consider whether or not affordability has a place in the rules of the game, not in the middle of a series of NICE appraisals relating to one disease.
If the rules are not duly applied in this case, the message to the pharmaceutical industry, clinicians and patients seems clear: that the NHS is not committed to a fair procedure or to investing in cures.
If the new government truly wants to improve access to cost effective medicines it must act quickly to make sure the current rules are enforced.
Stelios Karagiannoglou is general manager UK and Ireland, Gilead Sciences Ltd