HSJ's exclusive last week about "entrepreneurialism" at the Royal Surrey County Hospital Foundation Trust drew some interesting reactions.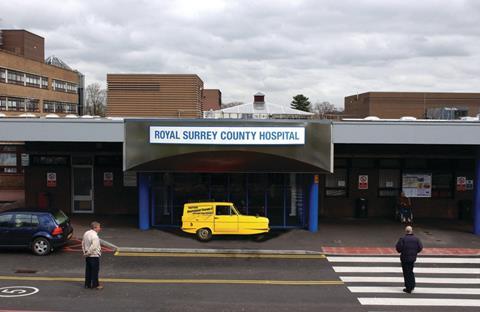 Drug reactions
End Game fears for NHS campaign group Health Emergency's blood pressure, judging by its response to news that the trust had sold millions of pounds' worth of drugs intended for NHS use on to the export market.
Either that or the one-man band pressure group felt inspired after spending a rainy day watching an Only Fools and Horses box set (see picture).
Health Emergency chair Geoff Martin spluttered: "The scandal at the Royal Surrey is the logical conclusion of what happens when you tell hospitals to operate like businesses - they take precious NHS drugs and tout them around the globe to the highest bidder like Del Boy Trotter on a massive scale."
An interesting analogy, with potential for development, thinks End Game. Please send us your ideas… actually, don't.