Most UK universities are committed to internationalisation but the majority of foundation trusts, which face similar challenges, are devoid of international strategies
Typically, UK universities focus on attracting overseas students to a domestic campus or developing a campus overseas. They may also envisage creating research and development partnerships with universities and companies across the globe. Either way, they see that the future of their institutions, in particular their financial prosperity, lies at least in part in the success of these international initiatives.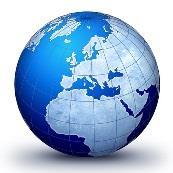 Re-engaging with the NHS as a non-executive director of a foundation trust has made me reflect on how parochial the NHS appears in comparison. When I asked for my FT's international strategy I was told it did not have one, beyond recognition of a few personal connections between clinicians.
'The UK is as well known for its NHS as its universities − a fact not lost on Danny Boyle in the Olympics opening ceremony'
This surprised me. After all, the NHS is facing similar challenges to those confronting UK higher education: significant pressures on government funding; new forms of commissioning; and competition from new providers who focus on high volume and low complexity areas of activity.
In these circumstances, looking overseas may be timely. After all, the UK is as well known for its NHS as for its universities − a fact not lost on Danny Boyle when he made it one of the major motifs of the Olympics opening ceremony last summer.
To illustrate the approaches being taken by UK universities we can look briefly at one international initiative being carried out by Birmingham University in southern China.
China initiative
Based around a partnership with the Guangzhou municipal government, this collaboration has generated a series of jointly funded research projects that share three characteristics: they promote the economic and social wellbeing of Guangzhou; they reflect the intellectual strengths of Birmingham University; and they build academic capacity and capability in Chinese universities and enterprises (including, as it happens, local hospitals).
At the same time, the establishment of an international education centre will see Birmingham University support the development of programmes aimed at students from across south east Asia, who will be taught by its academics at a local university in Guangzhou.
'In 2012, worldwide medical tourism was worth $12bn and had more than doubled in value in the previous decade'
The overall intention is to embed the university within the academic infrastructure in the third largest city of what will become the dominant world economy over the next 25 years.
It seems to me an FT's international strategy might focus on three areas: patient recruitment; staff development; and collaborative development of new healthcare interventions. By briefly considering each in turn, there are lessons to be learned from UK universities.
FTs abroad
McKinsey estimates that in 2012 worldwide medical tourism was worth $12bn and had more than doubled in value in the previous decade. This demonstrates that the middle classes in a range of established and emerging economies welcome the opportunity to access healthcare for themselves and their families overseas, based on a combination of quality, cost and availability.
Figures for the financial value of those who come to the UK are imprecise, not least because much of the activity is in the private sector. Nonetheless, the International Medical Travel Journal estimates that the UK is in the top 10 destinations in the world. Meanwhile, the Office for National Statistic's International Passenger Survey suggests that in 2010, 52,000 overseas visitors came to the UK for healthcare and spent around £132m.
'Even the term "medical tourism" seems pejorative − students are not called "educational tourists"'
In the past, precious little of this income has come to my FT. It will require an active international strategy to exploit the raising of the cap last October that now enables foundation trusts to make up to 49 per cent of their income from private patients (although, as Dr Neil Lunt and colleagues point out, there are also major opportunities to provide treatments not covered by the NHS, where the ONS reckons 63,000 UK citizens spent around £62m overseas in 2010).
Of course, services to local residents must not be compromised, but few now argue that the education of UK students is compromised by the presence of large numbers of foreign students on UK campuses.
Indeed, significant educational, cultural and financial benefits are derived from their presence. To date, however, the debate in the NHS has been almost exclusively focused on overseas patients ineligible for NHS treatment who do not pay. Even the term "medical tourism" seems pejorative − students are not called "educational tourists".
Building pipelines
Interestingly, many UK universities are building relationships with higher education institutions abroad to provide a pipeline of future students, who will study on an integrated programme in both their home country and here.
The building of similar relationships between healthcare providers across continents could have major advantages in establishing FTs in the pathway of care for specific overseas patients, addressing some of the legitimate concerns about continuity of care that are raised in relation to medical tourism.
'Those hospitals that succeed in these approaches can look forward to creating global brands'
FT clinicians could also provide UK style healthcare in partner hospitals overseas, combining NHS clinical standards with lower infrastructure costs. In these scenarios, FTs could play a greater strategic role in the development of capacity and capability in their international partners, as well as generate new sources of income to support their core activities in the UK.
Furthermore, there is little doubt that increasingly innovations in treating disease will originate in countries such as Brazil, Russia, India, Indonesia and China. This may be especially true of new forms of infectious disease such as SARS, which first appeared in south China a decade ago.
The interactions established through collaborations around care pathways and staff development will enable UK hospitals to remain in the forefront of such leading edge clinical interventions. Many of the major projects being run in Guangzhou by Birmingham University are involved with healthcare and typically involve local hospitals, as well as universities.
Those hospitals that succeed in these approaches can look forward to creating global brands. Formal alliances and mergers between hospitals seeking to create truly international reach seem inevitable. In order for the UK's leading foundation trusts to be involved in these trends, the development and implementation of a robust international strategy is an important first step.
Professor Edward Peck is a non-executive director at Heart of England Foundation Trust and pro-vice chancellor, social sciences, at Birmingham University