The first half of 2014-15 has shown a continuing decline in acute trusts meeting the target for 95 per cent of accident and emergency patients to be seen within four hours and there's little sign the trend will be reversed in the second half, says Robert Royce
In June I reviewed the last three years' performance in England towards the target of seeing 95 per cent of all A&E patients within four hours. Looking at the first six months of 2014-15, there has been no turnaround in what remains a gradual, but also clear, decline in performance.
'The DH should reconsider the wisdom of providing additional monies only for "winter"'
This year to date has seen a combined average of 92.5 per cent for major - or type 1 - attendances in England. This is almost 1.5 per cent lower than the first six months of last year (93.9 per cent).
In 2012-13 the figure was 95.4 per cent and 95.9 per cent in 2011-12.
In Q2 of this year, aside from the specialist children's hospitals, only 45 acute trusts achieved 95 per cent for type 1, while 96 trusts failed to do so.
As the performance was actually marginally worse in Q2 of 2014-15 than both Q4 of 2013-14 and Q1 this year, perhaps the first thing the Department of Health should do is reconsider the wisdom of providing additional monies only for "winter".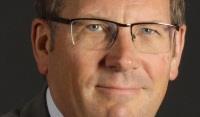 The notion that the problem with accessing emergency treatment in NHS hospitals in a timely fashion is somehow a phenomenon of winter has lost what little credibility it might have had years ago.
Periodic injections of money are better than nothing, but they are not a substitute for an impartial analysis of what is causing these problems - many of which require significant and recurrent funding.
Signs of improvement
In any case, the return from that £250m investment was marginal at best, although as we shall see below, what appears at first sight to be a uniform decline has within it a few dramatic improvements.
'Many trusts spend more money than they get in income and still fail to hit the four hour target'
Only one of the 25 local authority teams (West Yorkshire) delivered 95 per cent overall, which was unsurprising when one considers that 49 foundation trusts and 46 non-FTs were below 95 per cent for the two quarters.
Twenty-eight of those 95 trusts saw an average deterioration across the two quarters of at least 3 per cent, and for 14 of them it was at least 6 per cent.
The three trusts with the largest fall in performance in 2014-15 to date are:
Royal Cornwall Hospitals Trust (13.4 per cent);
South Devon Healthcare Foundation Trust (10.1 per cent); and
University Hospital of North Staffordshire Trust (9.95 per cent).
Close behind are:
Nottingham University Hospitals Trust (9.55 per cent);
Lewisham and Greenwich Trust (9.1 per cent);
King's College Hospital Foundation Trust (8.6 per cent); and
Mid Staffordshire Foundation Trust (8.2 per cent).
In contrast, the small number of trusts showing an improvement is led by Kettering General Hospital Foundation Trust, which has seen a dramatic 8.4 per cent increase in its four hour performance compared to the same period last year.
Its performance for the first half of 2014-15 has been one of the best in the country at 97.65 per cent, compared to 89.25 per cent for the same period in 2013-14.
'Many trusts spend more money than they get in income and still fail to hit the target'
Only nine non-FTs have managed to achieve 95 per cent or better in both quarters of 2014-15 to date, while 26 FTs have done so. Unfortunately, of those eight non-FTs, seven are currently showing a projected financial deficit, the exception being North Middlesex University Hospital Trust.
Many trusts spend more money than they get in income and still fail to hit the four hour target. A few operate at a deficit but manage to hit the target.
Beating the odds
Very few hit the target and return a surplus. Of those that do, the number that could be classified as a "jobbing district general hospital" is so small – if indeed this beast exists at all – that they deserve to be celebrated case studies in how to beat the odds.
This seems to be an inherent tension between fiscal probity and performance can be further illustrated by looking at Kettering, which has been one of the few success stories of 2014-15 to date.
Board papers from the FT show it created additional capacity through the establishment of an observation unit, bringing wards into service, as well as a variety of manpower and service investments including enhanced staffing at weekends and extended opening hours for the ambulatory care unit.
'There are trusts with significant performance problems that do not have the luxury of mothballed wards'
Despite "winter pressures" funding, the trust ended 2013-14 with a deficit of £6.39m on an income of around £200m. The 2014-15 projected deficit is £5.94m.
Kettering was in the fortunate position of being able to create flex capacity because it had mothballed wards. However, there are trusts with significant performance problems that do not have that luxury and have emergency departments that are now too small for the volume of patients they see.
It is not clear if they have much ability to really improve their position in the short term, and the fact that 43 trusts (22 non-FTs and 21 FTs) are now likely to fail the four hour target for four straight years would indicate that they are way beyond any short term "fix".
Further funding announcements might help plug the financial gaps that many trusts have, and they might also shore up performance, but while predictions can be a fool's errand, there seems there is little to indicate that the second half of 2014-15 will see that decline being arrested - still less, reversed.
Dr Robert Royce is an independent healthcare consultant