If general practice is to survive, government must give GPs the financial support and freedom to identify the local solutions they require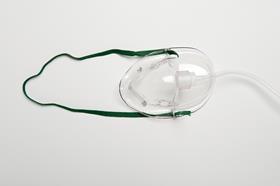 One third of GPs say it is 'unlikely' or 'extremely unlikely' that their practice will still be providing general practice services in 2020, according to an Ockham Healthcare survey conducted earlier this year.
So, are we witnessing the end of general practice?
Every sector has its issues, but general practice cannot cope with the problems it faces, and they are getting worse.
Demand is up, costs are up, income is down and in many places it is nigh on impossible to recruit a GP.
'93 per cent of GPs think the introduction of seven day working will make the situation worse'
Our survey showed less than 11 per cent of GPs believe the government's promised 'new deal' for general practice will make a difference.
Less than 43 per cent thought the promised 4-5 per cent annual increase in funding would help, and less than one in six said that the government's commitment to recruit 5,000 new GPs by 2020 would have an impact.
In fact, 31 per cent of GPs thought none of the 'solutions' currently on the table for general practice would have a significant impact on the problems in their practice today.
Mounting concerns
While the solutions are ineffective, the problems continue to mount. Some 93 per cent of GPs think the introduction of seven day working will make the situation worse.
'There is no 'silver bullet' for general practice'
The population is becoming older and more demanding of GP time. Around 34 per cent of GPs hope to retire in the next five years. Cuts to social care will directly impact practices.
Funding in the form of the minimum practice income guarantee will continue to be removed.
So what needs to be done? While additional funding is undoubtedly the starting point, it needs to come alongside some fundamental changes to how general practice is organised.
But government or NHS England cannot dictate the changes. There is no 'silver bullet' for general practice.
Mindset shift
A mindset shift nationally is needed, away from the top-down imposition to local solutions. The variety and unequal distribution of the problems across different practices means the contractual imposition of solutions will make the situation worse not better.
Despite the overwhelming nature of the challenge, there are actions that will make a difference, such as changing the management of on the day demand, introducing clinical roles other than a GP, operating at scale, and developing effective partnerships.
'The contractual imposition of solutions will make the situation worse not better'
Nearly 95 per cent of respondents to our survey believed working on at least one of these areas would have a significant positive impact on their practice.
But to be successful, these solutions must come from general practice itself. The only way to build on its existing strengths is to support, empower, enable and accelerate the transformation movement that we are beginning to see in different places across the country.
Recommendations
We make three recommendations:
Funding needs to rise, but be contingent on a commitment from GPs to make the changes required to become sustainable. Additional requirements to change, such as the introduction of seven day working, need to be put on hold until the current crisis has been successfully tackled.
GP leaders need to be encouraged and empowered to shift their focus to the development of core general practice. Many of the most experienced GP leaders are working in CCGs. The funding for these GP leaders should be released from CCGs and transferred to general practice to enable these GPs to provide the clinical leadership capacity that the changes require.
National and local resource for change should be provided. Individual GP practices need additional capacity and capability to make change happen. They need access to best practice, case studies and implementation tools, as well as people who can help them with the difficult process of making change happen.
If GPs commit to change, and the system provides the funding, leadership, capacity and capability, and the freedom and space for general practice to make these changes, then there may yet be a bright future for general practice.
But if we continue on the track we are on, we may well be five years or less from the end of general practice as we know it.
Ben Gowland is a former CCG accountable officer, and is director of Ockham Healthcare.