Tight finances, rising demand and a looming general election set the backdrop for Simon Stevens' return to the NHS as chief executive of NHS England. HSJ asked John Appleby, Clare Gerada, Michael White and many more to outline some of the biggest issues ahead. Simon Stevens brings experience and judgement to this role: he will need both. We also wish him luck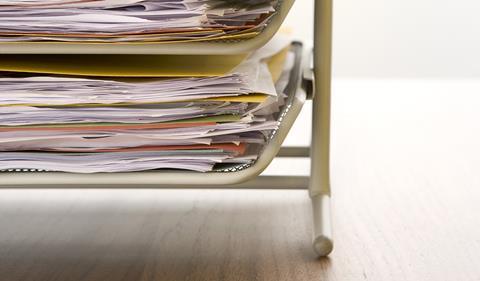 In-tray
Publish a financial plan
The NHS is heading for a major crisis – and soon. It is entering the fifth year of flat real-terms funding, and facing the financial "cliff edge" in 2015-16 via the 6.5 per cent opportunity cost of the Better Care Fund. To transform its services and ensure value for money, the NHS needs more of three things: time, money and support.
'Pooled budgets, and innovation that is accountable locally and nationally, are essential'
It needs more time to engage with politicians and the public in what will be complex (and for some, unpopular) changes in services. Both managerial and clinical leadership, at local and national levels, will be vital.
Financial pressures, already evident, are sure to worsen next year. Commissioners' immediate problem is the specialised services budget (NHS England's direct responsibility): it is overspending, and faced with double-digit growth in specialist drug spending and political pressures to increase staffing rates.
The financial health of the acute sector is deteriorating rapidly. Working with the Trust Development Authority and Monitor, a collective plan to manage finances over the next two years would help, recognising that mostly this is not about poor management performance, but system-wide challenges. Here, debate should shift from a choice between quality and finance to focus on the many areas where better quality is more efficient.
The short-term financial plan should support hard-hit providers and cover double-running costs as new services get off the ground. Longer-term, to meet the public's priorities for the NHS, a commitment to the sort of funding path identified by Sir Derek Wanless is essential.
And there needs to be support for the NHS locally to ensure the productivity gains of transformed services are realised, from more sophisticated value for money incentives, to a more coordinated national and local approach to planning services across health economies.
If we are to rationalise the ancient divisions within and between primary, secondary and social care, and resolve long-evident, unwarranted variations in clinical practice, we need system-wide changes. This includes merging and efficiently using rich datasets to improve patient care and provider transparency. Pooled budgets, and innovation that is accountable locally and nationally, are essential.
Professor John Appleby is chief economist at the King's Fund; Anita Charlesworth is chief economist at the Nuffield Trust; Alan Maynard is professorof health sciences at York University
Give us cultural change, not structural
If we want the NHS to improve, we must learn from leaders who have demonstrably shown system changes and patient care improvements. The N in NHS stands for national: we must, thus be able to embrace and cascade good practice, along with learning from leaders who have successfully done so, not simply listen to those who have achieved little.
'Beating up individuals and providers up for failing quality or financial targets rarely helps'
Let's have a cultural change, not structural. We need to retain what worked in the past (ie GPs providing care to a registered list, dealing with uncertainty and risk and managing complexity in partnership with colleagues throughout the system) but, at the same time, move forward in how we deliver continuity, case management and access.
General practice must move outside the confines of their individual practices – working across larger areas, delivering population health with their other health providers.
When the going gets tough, the tough get going. The NHS is going through many challenges; biggest of all being financial. To transform the NHS, Simon's focus should be on strong clinical leadership, value-based culture, good governance, and effective patient and staff engagement.
This means leaders who put patients at the heart of everything they do. And a system where primary, secondary, community and social services break down their barriers and boundaries, pool their resources and provide streamlined services.
Without another restructuring, it is time to sort who is in charge of what: NHS England, politicians, the Department of Health, Monitor, Care Quality Commission, TDA, area teams, clinical commissioning groups and so on. Also, time to decide which takes precedence: cooperation and integration or competition – the Bournemouth and Poole mess needs to be addressed.
All providers face a variety of imminent crises: we need realism, honesty and credible change. This means clarity that clinical quality, safe care, patient experience seven days a week (while also balancing the books) will drive where all services are delivered (and not politics, nor vested interests). We provide acute services on too many sites, but lack the political will to face the hard choices involved in addressing this.
Beating up individuals and providers up for failing quality or financial targets rarely helps. We should admit that the NHS is challenged and struggling to be affordable, but be quite clear that the alternatives would be inferior and not cheaper.
Partha Kar is a consultant and clinical director for diabetes and endocrinology at Portsmouth Hospitals Trust; Clare Gerada is a GP in south London; Umesh Prabhu is medical director, Wrightington, Wigan and Leigh Foundation Trust; and Dermot O'Riordan is medical director and a consultant general surgeon at West Suffolk Foundation Trust
Build a system of collaboration
We need to create a 21st century health and care service to meet 21st century health and care needs. The key requirement at a local level is for managers to both lead their organisation and to collaborate with each other to lead their whole local health and care system. Individual organisational leadership is no longer enough. Where this is happening – from North West London and Torbay to Newcastle and Sheffield, patient care, patient experience and patient outcomes are rapidly improving.
This is a lesson that needs to be replicated nationally. We need a collaborative, whole system leadership across NHS England, the other arm's-length bodies and the DH. We need you to help reshape the strategic framework on competition, regulation, finance and performance so that local leaders can be freed to innovate and deliver.
We need you to help create the national culture, build the capability in NHS England and demonstrate the behaviours that will allow this to happen.
We look forward to playing our part as national representative organisations in helping you succeed, recognising that a 21st century NHS needs both effective commissioning and effective provision. Only then can local leaders rapidly move to the new models of care that patients need.
Chris Hopson is chief executive of the Foundation Trust Network; Rob Webster is chief executive of the NHS Confederation
Square up to the press bullies
No sane person goes near a law court without very good reason. But I sometimes dream that Simon Stevens will signal a new relationship between the NHS and the media by suing the Daily Mail or one of its less sophisticated tabloid rivals for some gratuitous bit of knuckle-dragging dishonesty about our healthcare system.
'The foreign-owned, tax-averse press bullies the NHS, helping prevent a sensible dialogue on reform'
From what I read of Sir David Nicholson's exit interview, he shares my fantasy, but wants to cut out the lawyers' fees by becoming the new press regulator himself. Don't wait by the phone, David. But the impulse is right. I'm constantly struck by the contrast between those who insist, royal colleges as well as unions, that the NHS's problem is merely lack of money and those who relentlessly criticise its performance in ways which are sometimes – only sometimes – viciously unfair and ideological.
The foreign-owned, tax-averse press bullies the NHS, helping prevent a sensible dialogue on reform: tabloids hate NHS waste almost as much as they hate ward closures, they hate the nanny state but demand protection from risk, including MMR scares of their own irresponsible making.
If we are to break this ugly spiral without a fantasy law suit, the NHS must raise its media game too. It must become less reactive, less defensive about its failures, less prone to over-paying (and paying off) mediocre managers, not to mention gagging whistle blowers. Clean Sheet Stevens could also explain (or get Jeremy Hunt to do so) why A&Es need to be restructured for medical as well as cash reasons. I've waited years for that speech. To get the message across it will need to be made a dozen times at least.
Public officials who don't command an army of libel lawyers, as the rich do, are easy targets for newspapers owned by the rich. They should fight back. Radio 4's Today programme is cheaper than the High Court.
Michael White writes about politics for The Guardian
Address tough workforce issues
When it comes to workforce issues he needs a filing cabinet rather than an in-tray. Pay, staffing levels, reform, possible industrial unrest, T&Cs, seven-day care, staff engagement, and health and wellbeing head a much longer list.
'Simon could help to clarify who does what and where the system needs to work together'
Many of these issues rightly sit with local employers or elsewhere in the NHS system. But Simon could help to clarify who does what and where the system needs to work together. We don't need more policy or explanation of the workforce issues. What would help is clarity of commissioning intention, a clear vision of what the future NHS will look like. Less burning platform, more burning ambition. We then need the space and political air cover to allow people, working across boundaries and in partnership, to get on with addressing tough workforce issues.
Dean Royles is chief executive of NHS Employers; Jon Restell is chief executive of Managers in Partnership
Make integration central to commissioning
CCGs were set up to be clinically led and to work collaboratively across communities, designing services built around patients, people and populations.
'CCGs have a central role in the new commissioning system, including Health and Wellbeing Boards'
Just a few months in, NHS Clinical Commissioners showcased early examples of innovation and collaborative working. This illustrated unequivocally that CCGs were part of a much needed gear change. It proved that clinical leaders, local government, the voluntary sector and private providers were all beginning to work together and make a positive difference to public and patient lives.
Since then, CCGs have continued to strive for better quality of services. However, the challenge remains both enormous and diverse. Developing an open working relationship with local NHS area teams has proved to be a challenge for some CCGs, and overall NHSCC has sought much better collaboration for members at this level.
Ways of working must also continue to improve so that local teams have both the freedom and the requirement to engage meaningfully with CCGs.
CCGs have a central role in the new commissioning system, including health and wellbeing boards. It is vital that local authority and public health funding challenges have appropriate clinical input and that the consequences of these are transparent and the impact planned across the system.
NHS Clinical Commissioners has already highlighted the need for an inclusive and joined up primary care commissioning strategy to ensure CCGs add value to primary care and decisions don't continue to be taken in silos.
The central theme must be integration. CCGs must be part of a wider approach to innovative solutions, not the base of a system that often passes challenges down the line.
Dr Charles Alessi is chair of NHS Clinical Commissioners; Dr Michael Dixon is president of NHS Clinical Commissioners; Julie Wood is director of NHS Clinical Commissioners; Dr Amanda Doyle and Dr Steve Kell are both co-chairs of the NHS Clinical Commissioners Leadership Group.
Break away from traditional hierarchical structures
We put patients at the heart of everything we do, not only in words but in actions too. The challenges facing the NHS may be formidable, but they aren't insurmountable. There is a movement of NHS staff uniting to ensure our health service is sustainable for many decades to come: staff and patients who agree that those delivering, receiving and managing healthcare have been in separate worlds for too long; who want to understand each other and build something better together.
'A better space needs to be created to allow all staff groups to come together and work to build solutions for the future'
What can be done to help us, so we can start to ensure the survival of tomorrow's NHS today?
Senior leaders need to start engaging more with these discussions, realising that although the financial and organisational 'plumbing' is important, they should consider how innovation is moving forward in their organisations.
A better space needs to be created to allow all staff groups to come together and work to build solutions for the future. Ideas are being formed, actions started; but this needs more support to thrive. The system needs to be better at supporting those with ideas and creating long-term plans with those who will be delivering them in the future. The system needs to put more effort into breaking away from traditional hierarchical structures and embrace new ways of leadership. This will allow us to tackle our challenges together.
Pollyanna Jones is regulatory performance manager at King's College Hospital; Natalie Silvey is a junior doctor at University Hospitals Coventry and Warwickshire Trust

Protect whistleblowers and complainants
Leaders in the NHS must create a learning and ethical culture – the NHS has expected its staff to care for patients when it hasn't cared for its staff and that has got to change.
Trying to get patient care as safe as it can be and "right first time" is what we should be expecting at every level of the NHS, and it will save millions in costs. It's sad that there is a need for a statutory duty of candour when professionally clinicians have that professional duty to be honest, but too many cover ups and fudged investigations has led for the demands for this duty.

'Too many high quality staff have been lost to the NHS as a consequence of raising genuine concerns'
There are still concerns about the manner in which both whistleblowers and complainants are treated in the health service. Feedback needs to be acted upon and valued and not seen as criticism and denied. Unless bullying behaviours are acknowledged and tackled, frontline staff will remain vulnerable, and the truth can be buried.
Too many high quality staff have been lost to the NHS as a consequence of raising genuine concerns or been severely bullied. We all support proposals for a process to be set up to ensure such staff have access to truth and reconciliation.
We must move towards a culture where it doesn't take a complaint from a patient or relative to ensure truth and learning when things go wrong.
Removal of fear for all health professionals at whatever level, who raise concerns and are in a position to listen and act upon them, will underpin a transformation towards a learning culture.
Julie Bailey, CBE, is founder of Cure the NHS; Dr Kim Holt is a consultant paediatrician from London; James Titcombe is a national adviser on patient safety for the CQC
Treat the whole person
The priorities for the NHS now must be to prevent disease and disability, to enable recovery and to support autonomy.
'Treating "whole people" is no longer an optional extra'
Please read Intelligent Kindness, published by the Royal College of Psychiatrists. It will help NHS England to focus on the things that matter.
Please listen to Baroness O'Neil's 2002 Reith Lecture: A Question of Trust. She urges us "to give up childish fantasies that we can have total guarantees on others' performance" and "to free professionals and public services to serve the public".
Four million people with a serious physical illness also have a mental health condition. Only 17 per cent of people with dementia do not have other serious illnesses. In England, people with a diagnosis of a severe mental illness die 20 years too soon, mainly from heart disease, stroke, diabetes and cancer. As well as filling the equivalent of several wards per district general hospital, alcohol misuse is a major factor in domestic violence, child abuse and neglect.
Separating mental and physical health care creates costs we can ill afford. Treating "whole people" is no longer an optional extra.
Please send out a clear message about commitment to parity of esteem by reviewing NHS England's decision to apply a higher deflator to mental health than acute hospital services.
Andy Bell is deputy chief executive of the Centre for Mental Health; Stephen Dalton is chief executive of the Mental Health Network; Lisa Rodrigues is chief executive of Sussex Partnership NHS FT
Create more diverse senior role models
High quality patient care, patient satisfaction and staff engagement are closely linked. An engaged and motivated workforce are kinder, more thoughtful, more likely to form good teams and be more effective.
'The NHS has fewer BME leaders now than 10 years ago when the NHS Leadership Race Equality Action Plan was launched'
Even though there is evidence that a diverse workforce brings a different perspective and new thinking to teams and has proven to be a positive driver for improved services, the NHS has fewer BME leaders now than 10 years ago when the NHS Leadership Race Equality Action Plan was launched.
Very large numbers of black and minority ethnic NHS staff are marginalised; they are more likely to be performance managed, disciplined and dismissed; are less likely to be supported to go onto development courses and less likely to be promoted into more senior roles.
The absence of senior role models, and the perception by 200,000 staff that they may well be less favourably treated than white colleagues, does nothing to enhance working relationships or foster an atmosphere of trust and commitment.
Sir David Nicholson says his one regret as chief executive was not doing more to develop BME leaders. The truth is we are going backwards. The NHS can no longer afford the resultant waste of talent and damage to healthcare. Over to you Simon Stevens.
Yvonne Coghill is senior programme lead for inclusion at the NHS Leadership Academy; Roger Kline is co-author of Professional Accountability in Social Care and Health
Think hard before embarking on hospital reconfiguration
Long term clinical and financial viability is what we all crave but the pressures for the foreseeable future are intense. The challenges to hospitals are formidable: shrinking resources, increasing demand, key workforce shortages and the policy of moving from cure to prevention, from hospital to community, all while maintaining or increasing quality. One view is that service reconfiguration is the answer, but is that right? I think that there are three main obstacles to this strategy.
Firstly, for smaller hospitals, reconfiguration means centralisation, in other words losing services. So you lose income at full tariff but it is very hard to take out the equivalent in cost.
Secondly, your local population will not be happy about any loss of services and will feel on the receiving end of inferior services.
Thirdly, there is the house of cards argument that if you lose one key service, say surgery or paediatrics, the other services will inevitably collapse too.
Many of us would rather bet the family silver on a Kaiser Permanente virtuous circle solution of shrinking unscheduled care admissions, investing the savings in more community prevention, therefore reducing admissions further and so on.
Andrew Foster is chief executive of Wrightington, Wigan and Leigh Foundation Trust
Move palliative care higher up the agenda
Care of (usually older) people with multiple long-term conditions (including dementia) and potentially high levels of frailty and disability is the NHS's "core business".
Ninety per cent of care is delivered in primary care: we need a strong focus on the quality of general medical services and not merely GPs as commissioners.
'Ways of working need to change, not organisational structures'
Ensure the workforce is fit for purpose. Train health professionals to share their knowledge and expertise with others (older people, paid and unpaid carers, students) and to take on transformational leadership roles.
Create a vision of evidence-based and relationship-centred health and social care, with the older person at its core having a better sense of voice, choice and control. Avoid classic errors of "silo-ing" within public services and engage in a more respectful dialogue with the independent sector.
Ways of working need to change, not organisational structures. User and carer involvement, coordination of care and better partnership working across traditional boundaries must be the cornerstone of professional education.
With many hospital patients near the end of life, palliative care needs to be high on the agenda.
Avoid repeated focus on "innovation" and ensure evidence-based models are diffused, adopted and implemented to get the "rest as good as the best"
Reclaim the statutory powers to distance the NHS from day-to-day ministerial interference in operational matters. Get on with the job, at arm's length.
Julienne Meyer and David Oliver are members of the HSJ/Serco Commission on Hospital Care for Frail Older People
Overhaul patient and public engagement
Patient and public engagement is not working. In a fragmented, cash-strapped NHS, engagement needs as much overhauling as healthcare. Difficult discussions and decisions require a different relationship with citizens. Much of the NHS is not up to this, and needs help.
The standard approaches are broken. Tick-box consultations; committees with token lay representatives; feedback hoovering exercises: they promote cynicism or conflict rather than dialogue and shared decisions.
With the right opportunities and support, citizens can and should be partners. When we are, the decisions are better. Ways of doing this are on the rise – community development, patient leadership, experience-based co-design, online dialogue, peer to peer support – but they remain at the margins.
What should NHS England do? First, practise what you preach. Cuts to the mental health funding formula and the Care.data debacle are examples of major decisions lacking patient and public engagement. Citizen voices need to be at every top table. Second, let's have fewer centralist gestures like NHS Citizen and more focus on supporting local engagement effort. Learn to let go. Engagement is not a command and control job.
David Gilbert is co-founder of the Centre for Patient Leadership; Jeremy Taylor is chief executive of National Voices
Treat social care as an equal partner
In these tough financial times, social care is a big NHS priority agenda and set to become bigger. The kind of transformed health and care services described in NHS England's call for action won't happen without a strong partnership with local government.
'Good joint working has seen social care's share of delayed transfers tumble since 2010'
The £3.8bn Better Care Fund demands investment in social care services that can reduce hospital use. Good joint working has seen social care's share of delayed transfers tumble since 2010. But more could be achieved if we extended our ambition to the whole health and social care budget. While it is early days for health and wellbeing boards, they offer a real opportunity as system leaders to drive local service change by local government, CCGs and other partners.
Quality and safety of care is another unifying interest, with Winterbourne View highlighting the urgency of raising our joint commissioning game for people with learning disabilities and other vulnerable groups. The message is clear: when the NHS treats social care as an equal partner and invests time in nurturing relationships and pooling resources, social care will be part of the solution.
The NHS won't work without it.
Richard Humphries is assistant director, policy, The King's Fund; Sandie Keene is president of the Association of Directors of Adult Social Services
Use your goodwill to make radical choices
The challenge that political advisers of any stripe will have with Simon Stevens is the same reason they respect and will seek out his views – for seven years he was one of them. Rather than an NHS fixer or civil service mandarin, Stevens is a politically savvy policy wonk and will have his own vision for reform – and a political strategy for making it work.
'Political advisers "cannot handle" Stevens in the way they might have done with other NHS officials'
For coalition advisers, the graver short-term challenge is that Stevens will want to make a positive – and visible – impact at a time when the government wants to keep the NHS quiet. He may do this in a consensus-building rather than controversial way – perhaps depending on how negotiations with the Treasury go in advance of next winter.
Or he may opt for controversy: Stevens enjoys early-Blair levels of goodwill as he begins his tenure and this political capital may allow him to take some quite radical decisions – extending competition further, shaking up the GP contract, or taking decisive steps towards integration possibly drawing on US Accountable Care Organisations.
Labour insiders will be watching these decisions closely. Burnham and Kendall both worked with Stevens in the naughties, as did Ed Miliband's head of strategy Greg Beales. But Stevens's pro-Lansley intervention in 2010, praising the regulated utility market model, grates with the Labour narrative. They will be watching how he handles the question of competition especially closely.
Whatever approach Stevens takes, what is clear is that political advisers "cannot handle" Stevens in the way they might have done with other NHS officials: with an apologetic shrug, and an explanation that the "politics don't work". Stevens helped make the politics of today's NHS. So when political advisers do discover common ground with their forebear, then Simon Stevens will be a powerful ally in driving real change.
Bill Morgan is a founding partner at Incisive Health; Joe Farrington-Douglas is strategy adviser at King's College Hospital Foundation Trust
Get Care.data back on track
As the Care.data programme passes through the early stages of its six-month pause, it is vital that NHS England reflects on the reasons why the project faced such negative publicity and the steps that need to be taken to get it back on track.
I believe the following areas need to be considered:
Clear messages to highlight the significant gains that can be made if this project is successful, allowing anonymised data to be used to measure outcomes of treatment in a way that we are currently unable to do and to drive the research agenda.
Define the governance around the use of the data and how the potential for misuse will be addressed and minimised.
Understand, minimise and communicate the risks that may occur, however small.
Make opt-out as easy as possible with clear processes and messages to reduce confusion over sharing for care.data, summary care record and local data sharing for direct clinical care.
Focus on improving data quality in the early stages which is likely to be variable during the early stages of the process. Poor quality data does not automatically reflect poor quality care.
The main challenge that NHS England faces in my opinion is to communicate a complex area in a way which will be easy to understand by both the profession and by patients. Meaningful engagement will be needed to regain the trust of both patients and clinicians in order to maximise the benefits and reduce the risks from this challenging project.
Phil Koczan is a GP and chief clinical information officer for UCL Partners
Listen to patients
As 10 of the leading health charities in the country, we support radical change across the NHS. And we see two things as being critical to achieving that change.
The first is care organised around the needs of the person, not the convenience of the institution, or the professional. By focusing on five themes, you could help the NHS deliver high-quality, patient-centred, cost-effective care across conditions as varied as asthma and stroke, diabetes and cardiovascular, cancer and schizophrenia.
The themes are:
coordinated care;
patients engaged in decisions about their care;
supported self-management;
prevention, early diagnosis and intervention; and
emotional, psychological and practical support.
There is more information at www.richmondgroupofcharities.org.uk
Patient organisations have policy power and the backing of the public. We can help you deliver "high quality care for all, now and for future generations". However, if we are to be helpful partners, your second priority should be to end patronising consultations, token representation of patients, even outright exclusion.
You should put the patient voice in the room when policy is being debated – at the same time as the clinical voice and the commissioning voice. After all, a plan which the informed patient, expert clinician and innovative commissioner co-create and agree on, is likely to be a good one.
The Richmond Group of Charities