End Game indulged itself in a childish game at last week's Labour conference in Brighton, namely I Spy former health secretaries.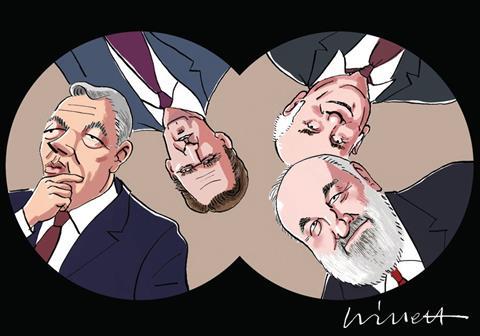 Frank Dobson was spied defending his legacy, the National Institute for Health and Clinical Excellence, at a fringe event on Tuesday hosted by - you guessed it - NICE.
Alan Milburn was heard calling health minister Mike O'Brien his "good chum" before making a fiery speech about the slow pace of reform.
John Reid was spotted some time after 11pm on Monday. End Game apologises for forgetting the details - it was late and drinking had occurred.
Alan Johnson was seen in the Hilton on Tuesday organising his dining arrangements. End Game tried to follow him but got stopped by security.
Unfortunately Patricia Hewitt proved more elusive - surely the sight of hundreds of trade unionists protesting on the seafront didn't scare her off?