A recent frontline project has broken new ground in reducing accident and emergency admissions using integrated care to create efficient pathways for care, writes Claire Perry
With the party conference season already confirming that the NHS, and integrated care in particular, is set to play centre stage at the 2015 election, there is timely evidence from Wandsworth that suggests that an integrated care approach can ease pressure on accident and emergency departments.
'The project has taken 30 patients out of A&E every weekday'
The project, which is part of a three year transformation initiative by Wandsworth Clinical Commissioning Group and Wandsworth Borough Council, has shown that its innovative approach is taking 30 patients out of A&E every weekday and 35-40 on weekends.
GPs are the gateway
The initiative is part of a major transformation agenda that seeks to improve outcomes for "Doris" - who embodies a typical elderly patient with multiple morbidities, suffers frequent crises and has a fractured experience of care - through the integration of care services within health (via the CCG's five year out of hospital care plan); and between health and social care (through the better care fund).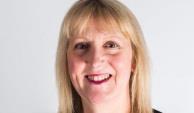 It incentivises GPs to be gateways to the health system that provide an extended range of evidence based services, and support patient self-management and care planning, to make life better for patients like Doris.
A major challenge to the project is that Wandsworth's A&E patients are seeking treatment in inappropriate places.
This is the case across the country, as shown in Monitor's latest report on first quarter performance of the foundation trust sector.
The report found that a staggering 2.7 million patients received emergency care in Q1 2014, with 0.5 million non-emergency inpatient treatments.
Sam Benghiat, a colleague at Integrating Care, highlighted recently in HSJ how the possible opportunities and benefits of reducing these numbers are still being significantly undervalued.
Reducing inappropriate admissions
The extra patients in A&E are inevitably contributing to the sector overall failing the government's A&E waiting time target of seeing 95 per cent patients within four hours. These extra patients are also contributing to heightened costs and less effective treatment for emergency patients.
For a range of reasons - including geographical access, time, and ingrained patterns of behaviour through a patient's history and their habits - A&E departments across the UK are currently forced to treat people other than those suffering from accidents and emergencies.
A&Es have become a gateway to other healthcare services, but the Wandsworth programme has responded by building secure channels for patients into appropriate pathways for care.
'Extra patients in A&E are contributing to the sector overall failing the A&E waiting time target'
Wandsworth A&Es have taken innovative measures, such as allowing triage nurses to send people directly from A&E to their GPs on the same day; and having a GP involved in the clinical decisions unit to help get patients home faster.
Triage nurses ensure that the system is entirely joined up with other services.
For example, they can call a patient's GP and make them a guaranteed same day appointment.
Alternatively, if the patient is not registered with a GP, they can register for a appointment slots set aside by local GPs for patients coming from A&E.
Finally, if it is out of hours, they can send the patient to be seen by an out of hours GP.
Using data to update
Our team knew we had to ensure that the clinical and management team - which involves A&E consultants, the lead nurse, the hospital manager and the lead for the out of hours GP provider - could review the primary care data to update and adapt the model.
This means that the CCG can monitor the impact of its out of hospital plan, including GP care planning, patient self-management, service redesign and telehealth.
In implementing this project, we have been working with Tom Coffey, chair of the long term conditions and out of hospital care clinical working group.
His view is that the framework put together by Integrating Care gives his team a clear line of sight over the important data every month, enabling adaption and change to the model.
'Integrated care can make efficient pathways for care available to relieve strain from the front line'
This real time data has enabled an ongoing process of improvement that has proved essential to the project's success.
Patrick Nichols, consulting manager at GE Healthcare Finnamore and member of the Integrating Care team that has been supporting this work in Wandsworth, noted: "This is a journey of developing understanding of what really works for Doris. We take a step and then measure what really matters to Doris so each successive step will be better placed."
The issue of efficient treatment through integrated care is crucial for all frontline health services in Wandsworth and across the UK.
Sir Bruce Keogh, the author of the NHS Urgent and Emergency Care Review, has said that 50 per cent of people who call for an ambulance could be treated at home, which highlights the importance of delivering appropriate access to care.
For this to happen integrated care is a necessary and challenging evolution because it can make efficient pathways for care available to relieve strain from the front line of healthcare, while also being agile in development and secure for patients.
Claire Perry OBE is an adviser to the Integrating Care team of specialists working with service users, carers and health and care professionals to make change happen