A new procurement strategy and adopting best practice from elsewhere are opportunities to provide clear direction to trusts and CCGs, says Karen Conway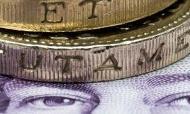 NHS procurement has been tasked with saving £1.2bn over four years. This is a significant undertaking, especially in light of the Francis report, which warned that patient care should not be sacrificed for cost savings.
'There are several things that can help the NHS achieve its savings target and support better patient care'
But the good news is that these objectives are not mutually exclusive. The adoption of supply chain best practice not only offers significant savings opportunities, as suggested by a report from the National Audit Office, but it can also help deliver better quality care.
To support the achievement of this bi-directional challenge, Sir Ian Carruthers, chief executive of NHS South of England, issued a call last year for evidence of supply chain and procurement best practice. We are now just a few weeks away from publication of the resulting new NHS procurement strategy.
With supply chain the second largest cost centre after labour, boards and senior management should view it as a strategic asset that carries both risk and reward. From our vantage point, working with nearly 50 per cent of NHS trusts and the suppliers from which they buy the majority of their products, GHX believes there are several things that can help the service achieve its savings target and support the delivery of better patient care.
Understanding procurement better
First, focus on total cost not just price. Historically NHS savings efforts have focused primarily on trying to negotiate a lower price for goods procured, as opposed to focusing on total supply chain costs that offer much greater savings opportunities.
According to information technology research company Gartner, the supply chain − not just the price paid for products − represents more than 40 per cent of operating costs for healthcare delivery organisations. It suggests many hospitals can reduce supply chain costs by 5 to 15 per cent if they better analyse, plan and control the purchase and use of goods and services.
'As the Francis report highlighted, quality patient care and good financial management go hand-in-hand'
Manufacturers' selling, general and administrative costs to serve hospitals and other healthcare customers are also higher than in other industries, which can contribute to higher prices. Gartner says the costs for healthcare suppliers can exceed 30 per cent, though companies with top-rated supply chains report these costs below 18 per cent. If only focused on price, as opposed to improving supply chain operations, the NHS is missing greater savings opportunities.
Second, we need a better understanding of the procurement function through use of data to support metrics to measure progress. When the Public Accounts Committee met in March 2011, it struggled to identify how NHS procurement would achieve its steep savings target. In the proceedings, it became clear many hospitals were not able to provide senior management with information on the top-10 items of non-pay spend.
Better use of information communications technology and global data standards can provide the fastest and most effective pathway to realise savings. This does not require a new national IT programme or any large-scale technology development, but rather that NHS procurement uses innovative solutions already available that can provide better visibility into what is being bought, when, by who and at what price.
For example, better use of standardised product information (such as GS1 global trade item numbers and barcodes) and data synchronisation between buyers and sellers, combined with e-procurement tools, can increase automation and reduce costly errors. While at the same time providing better visibility into purchasing patterns for more informed decision making.
Paradigm shift
Finally, as the Francis report highlighted, quality patient care and good financial management go hand-in-hand. Technology and standardisation create the foundation for the NHS to meet many of its overall objectives, including better tracking and tracing of products used in patient care (enabling more efficient product recalls), patient-level costing and understanding what contributes to better care at a more optimal cost.
The NHS needs to be able to provide a single view into its supply chain performance. This requires integration of multiple systems to a single pipeline for procurement transactions and the ability to exchange accurate, standardised product information across ICT platforms.
A paradigm shift is required to move the supply chain and procurement function from being seen as a burdensome and operational cost centre, to a strategic-level asset capable of enhancing patient care.
The publication of a new procurement strategy will be an opportunity to provide clear direction to NHS trusts and new clinical commissioning groups of the operational steps they need to take to achieve the savings target, empower better patient care and demonstrate that NHS procurement is raising its game.
Karen Conway is executive director, industry relations, at GHX