Many hospices have had their funding frozen or cut by the NHS, but commissioners need to realise that hospices make good partners when working towards improving care locally, says Jonathan Ellis
Hospices in the UK are already operating in a tough financial environment amid the ongoing challenges of raising funds to support their work. New research from my charity Help the Hospices highlights growing concerns about another major source of income: statutory funding.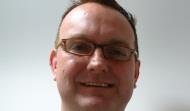 'English adult hospices only receive 32 per cent of their funding from statutory sources'
Hospices for adults in England only receive on average 32 per cent of their funding from statutory sources and have to raise the rest themselves through charitable funds.
For children's hospices this figure is even lower at 17 per cent.
We recently undertook a survey of our English member hospices looking at how NHS commissioning and contracting arrangements are affecting hospices. Dwindling statutory funding emerged as a key concern.
The funding patchwork
Half of hospices surveyed reported that their NHS statutory funding had been either cut or frozen this year, largely due to financial restrictions on NHS commissioners.
A further 18 per cent of the hospices surveyed, which were still waiting to have their funding levels agreed for this year, said they expected funding to be cut or be static.
Many hospices reported that the drop in statutory funding was having an adverse impact. This included some hospices having to reduce their hospice at home services, keeping staff vacancies open longer to make savings or being forced to delay the expansion of services.
The size of funding cuts reflects a wider issue, namely the uneven "patchwork" of statutory funding for hospices across England, which varies widely both across and within geographical regions.
The survey also revealed there were ongoing complications for hospices because of the increasing complexity of commissioning arrangements; something identified as a concern in our commissioning survey last year.
'Statutory funding for hospices varies widely across and within geographical regions'
A third of hospices surveyed are now working with four or more commissioning bodies. At the extreme end of the spectrum, one hospice reported having 25 statutory funding arrangements with 15 different commissioning bodies.
More than half of hospices surveyed said they faced increased costs to handle the extra bureaucracy involved in these commissioning and contracting arrangements.
In many instances relationships between hospices and commissioners are improving: 83 per cent of hospices surveyed are engaged with their local clinical commissioning groups.
The survey also highlighted lost opportunities for commissioners and hospices to work together. In particular, several hospices reported that commissioners were being less positive about working with them as co-funding partners.
The hospice-commissioner relationship
However, despite these shortcomings, there is some evidence of closer collaboration between hospices and commissioners who have managed to find ways of working together that better reflect the relationship between the NHS and hospices as major funders of care.
A small but growing number of hospices reported they have entered into co-commissioning agreements with their NHS commissioners. In 2013, five hospices reported such agreements; this increased to eight hospices this year.
'It is believed to be the first arrangement of its kind in the country between a CCG and a hospice'
One hospice has taken an even more active role in working with commissioners.
St Helena Hospice in Colchester has recently launched a joint commissioning relationship with North East Essex CCG for palliative and end of life care services in the region over the next three years.
It is believed to be the first arrangement of its kind in the country between a CCG and a hospice. The relationship aims to utilise the social value benefits of a joint NHS and voluntary sector led approach to planning for, and meeting, increasing demand for non-acute end of life and palliative care services.
Following the survey, our key recommendations include:
NHS and other statutory commissioners should seek to engage with hospices as key local partners to meet the needs of local communities
Hospices bring a unique combination of expertise, innovation, local engagement and resources to the partnership table.
Their experience in partnership working to provide person centred, coordinated care can help to make the best use of resources across sectors.
Commissioners should ensure that the level of funding for hospice care reflects local need
The erosion of funding through ongoing freezing or cuts directly impacts on the ability of hospices to meet local needs.
A focus by commissioners on the needs within communities and how best to meet those needs would help hospices and the NHS work together to address the growing need for palliative care.
Commissioners should apply proportionate and intelligent practice to make appropriate commissioning arrangements for hospice care
The complexity of commissioning arrangements, fragmentation of funding and the demands involved, which are often disproportionate to the funding received by hospices, have an impact on the services provided to patients, family members and local communities.
The wider use of arrangements such as co-commissioning agreements would help promote innovation and strengthen partnership working between the NHS and local hospices.
As both providers and funders of health and social care, hospices are well placed to be "good partners" to the NHS, working together to maximise the impact of the statutory and charitable resources available to improve the quality of end of life care within their communities.
Jonathan Ellis is director of policy and advocacy at Help the Hospices, which supports and champions the work of more than 200 hospices in the UK