Samantha Jones marks the anniversary of the new care model vanguards
Sponsored by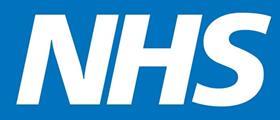 The new care model vanguards celebrated their first anniversary on 11 March. The occasion was marked in many ways, including at Sutton Homes of Care vanguard, where the team hosted a tea party for care home residents, staff and partners.
Cheshire and Merseyside Women and Children's Services, Solihull Together for Better Lives and My Life a Full Life (Isle of Wight) and Connecting Care – Wakefield District vanguards published blogs about their work, focusing on how they have improved care for patients. You can see them on our website.
The anniversary coincided with two events we hosted to provide practical support to the vanguards about how they can better empower patients and local communities. More than 300 representatives from across the 50 vanguards attended, including patient representatives.
Our work in this area is underpinned by six simple – but crucial – principles:
Care and support is centred around the patient – it is personalised, coordinated and empowering;
Services are created in partnership with patients and local communities;
There is a focus on equality and reducing health inequalities;
Carers are identified, supported and involved;
Local voluntary, community, social enterprise and housing groups are key partners; and
Volunteering and social action are key enablers.
These principles were designed in partnership with the vanguards, as well as community and voluntary organisations.
The principles can be seen in action across the vanguards. For instance, the team at Connecting Care – Wakefield District vanguard has joined forces with Age UK to improve the way they support patients who have a fall and to prevent them from falling again. The care is truly centred around the patient, with clear involvement of the voluntary sector.
In the north east, patient involvement is at the core of the vision for the Northumbria vanguards. Health and care partners are working together with the voluntary and community organisations to ensure their new models of care are created in partnership with patients, staff and communities.
Over the course of two months they have connected with more than 3,000 people. A 'co-design forum' has also been set up with patient, public and partner representatives to act as a critical friend and test new care models as they are developed.
Patients, along with doctors, nurses and other clinicians, are at the heart of the new care models. Their involvement in the development and delivery of the vanguards is key.
As someone said at our events, "involving and engaging patients in the work of the NHS should not be seen as icing on the cake, it should be seen as the norm".
Samantha Jones is director of the New Care Models Programme. @SamanthaJNHS