Registered users can win a World Diabetes Day prize. Register or sign in now for your chance.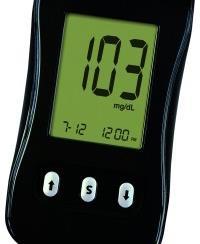 HSJ Competition - Win a World Diabetes Day Prize
Diabetes is a growing problem and this year's World Diabetes Day on 14 November will focus on the issue of supported self-management of the condition. An estimated 95 per cent of diabetes care is through self-management, but many people don't feel they have the confidence or skills to effectively manage their blood glucose and diabetes.
In order to stay healthy with diabetes and reduce the risk of complications, particularly in patients using insulin, it's vital to maintain a steady blood glucose level over time. The easiest way to do that is by monitoring blood glucose levels closely with a blood glucose monitoring system. The latest CareSens N meter is accurate, requires only a small sample of blood and gives a result within five seconds. It also allows data download onto a computer, helping patients remain in control of their diabetes. The strips are up to 20 per cent less expensive than other leading brands, meaning a significant budget saving for the NHS. To find out more visit www.spirit-healthcare.co.uk
Enter this competition to win a CareSens N monitor for all appropriate diabetes patients within your practice – plus a free clinical pharmacist review from Medicines Management Solutions (MMS®) Ltd to assist in implementing NICE guidelines.
To enter, email your name and address to hsj.co.uk@emap.com. The winner will be chosen at random on 13 November.