A press release last week titled Let's Talk About Death was particularly timely, coming amid hot debates about end of life care.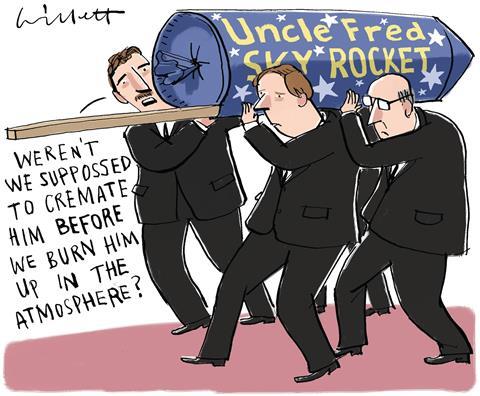 Let's talk about death
Marking the launch of funeralinspirations.co.uk, "the UK's most comprehensive free website dedicated to funeral options and choice", it even came with a handy list of suggested sensitive headlines, including "Planning for the inevitable" and "Dead good ideas".
Managers interested in the personalisation agenda may want to check out some of the more unusual choices available to the dying, which include having a "candyfloss pink hearse" or "incorporating cremated ashes into fireworks".
End Game would pay good money not to be posthumously launched into the atmosphere to a chorus of forced "oohs". Then again, it beats being fired out of a shotgun - another option on the site - or the budget alternative of a "cheap and cheerful" flat pack DIY coffin.