In response to Andy Burnham's speech at the Labour Party conference, Steve Kell argues that clinical commissioning and a sense of continuity should be at the heart of the NHS's future
The NHS needs many things. It needs increased funding, more collaborative working with local authorities and the voluntary sector, and more responsiveness to patient feedback and concerns.
'The NHS doesn't need another top-down reorganisation'
There are also some things the NHS does not need. Top of that list is another top-down reorganisation.
We have a genuine opportunity to see partnership working evolve, and it is essential that we allow clinicians to work together and with patients to plan healthcare based on local need.
No to unnecessary restructuring
Mandating top-down change does not work. One size does not fit all.
The most successful healthcare models are local, clinically led, evolve over time and are not easily reproduced.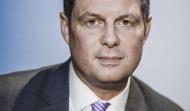 'A sense of continuity is essential in an NHS where a third of chief executives are in post for less than a year'
The NHS, already the best healthcare system in the world, needs to evolve and not be subject to unnecessary restructuring.
There are many reasons why general practice, as clinical commissioning groups, should be at the centre of this locality health planning.
I have been a GP for 15 years, 12 of them as a partner in my current practice. I have another 20 years there working with my 13 partners, who are all committed to the practice, our staff and local patient services.
This sense of continuity is essential in an NHS, where acute trust chief executives have an average tenure of 20 months and a third have been in post for less than a year.
Care for community
Healthcare is much more than a single organisation.
It requires a partnership approach and a closeness to patients, as well as an understanding of local pathways and gaps in service.
General practice is ideally placed, and it is vital that we now deliver improved community services rather than focus entirely on acute hospitals.
Health and wellbeing boards have been suggested by some as a potential single commissioner for health and social care.
'Clinical commissioning is essential and central to the evolution needed'
They are extremely variable, are not commissioning organisations and are not ready to take on such a role.
Local politics should be kept out of the NHS. Partnership working is key, and we should allow flexibility for this to evolve where needed according to local need and relationships.
Top-down rules are unhelpful and counterproductive, and would put at risk the clinical leadership we see emerging.
Clinical commissioning is essential, and central to the evolution needed. True, CCGs are variable but so too are hospitals, local needs and historic performance.
Love local
Local issues, local solutions.
In many areas CCGs are exploring local population outcome measures across multiple providers and focusing on local needs.
This is undoubtedly a step towards true population health planning, and we are starting to see integrated services based upon this focus on populations.
The NHS must focus on patients and services rather than be thrown into disarray and reorganisation.
'Partnership working is at the heart of CCGs and a future NHS'
We must focus on safety, sustainability and support for services and patients. We have a real opportunity to develop the clinical discussions now happening, based on evidence and local needs and with genuine patient involvement.
Clinical commissioning must be allowed to succeed to be an essential part of the evolving NHS.
There's a real risk we will lose it. It's a time to work together not create divisions.
Partnership working is at the heart of CCGs and a future NHS. Politicians should give NHS staff the space and time to achieve the changes needed for patients, and focus on enabling rather than rearranging.
Steve Kell is co-chair of NHS Clinical Commissioners