An action plan is needed now to ensure acute trusts do not run out of money in 2011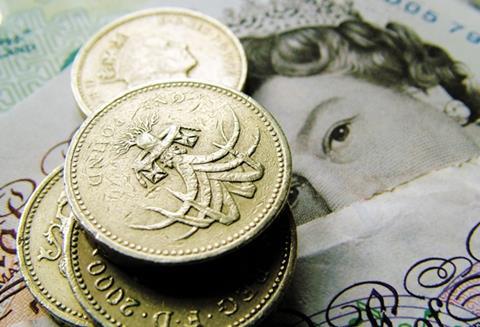 An action plan for busting NHS deficits
We know that trusts face a drastic shift: from a past of overtrading and cash increases of 10 per cent a year to a future in which cash incomes will fall by 2 per cent or more.
The operating framework, which set tariff increases at a "maximum of zero" for the next three years, has the effect of shifting deficits from primary care trusts to hospital trusts. Already 30 or more have severe problems.
The impact will be particularly acute in London and the South East, where there are already serious deficits, and for trusts which have not yet started to pay the full costs of private finance initiative schemes.
The shockwave is likely to start with the financial allocations to PCTs for 2010-11. They will put pressure on providers to lower their contract income. How can the NHS avoid a likely scenario in which many organisations - acute, community and mental health - forecast they are running out of cash?
We need to manage this to ensure that in a year's time, organisations are not faced with a choice between insolvency and immediate cuts in services.
HSJ is teaming up with Circle to offer a £20,000 prize for the most promising ideas in healthcare thought leadership. For details, see www.hsj.co.uk
The liberated NHS could never get going if there is a massive financial crisis in the first year of the transition and, without specific actions, there is every possibility that such a crisis will happen.
The crisis will become fully visible around 1 November 2011. That is when trusts will have financial information for the first two quarters and will start estimating whether they have the cash to cover their likely expenditure for the rest of the year. For many, the answers will be dire.
The first essential is to focus on the problem. The actual cash allocations may not be known until January but it is already obvious what they will be.
First the short term - the actions needed in the days leading up to Christmas. Next week all trusts should make estimates of their likely income in 2010-11 based on the assumption of at least a 2 per cent fall. They will then have to estimate their costs and develop action plans to live within their budgets.
Trusts should immediately start adding to reserves this year, the last of the good years, without even waiting for Christmas. If there is to be any chance of avoiding the insolvency crunch around 1 November 2011 the main action plan has to start from 1 January at the latest.
Block on innovation
Once crisis is averted, a new financial framework for commissioning can be developed. The new commissioning board should set up a joint task force with GP consortia to design the financial template for commissioning. Pluralism must mean standardisation of financial information for consortia - essential for funding and performance.
There is an optimistic view that a crisis will promote innovation - but for the NHS this is not likely to be the case. Crisis is likely to be a complete block on innovation, which involves the risk of unknown new services and usually needs investment. Crisis is also likely to focus managers on keeping existing services going.
The crisis of 2011 would in fact be the fifth that the NHS has gone through. As the last was in 1987 they have passed out of the collective memory. They come after a period of rising spending and activity. The NHS then hits a funding constraint and faces a stark choice of increasing deficits or cutting back on services and allowing waiting times to rise.
There is still time to avoid this fifth crisis but we are coming perilously close. Before strategy and structure has to come financial stability.
Once the financial crash has been averted the transition needs a clear action plan:
Keep (renamed) PCTs (with some mergers) for the foreseeable future as the development agencies for the GP consortia. New boundaries would mean that the new organisations would start without any reliable data on activities and costs.
Put GPs on PCT boards.
Develop commissioning templates so that the new GP consortia can build on the success of the national service frameworks.
Set up now GP led task forces on budget, finance and outcome measures.
Develop partnerships with private and voluntary enterprise to lower costs and to add to managers' options and capability for new programmes.
An action plan for busting NHS deficits
1

Currently reading

An action plan for busting NHS deficits

2

3