More money is needed – and soon – if the NHS is to avoid drifting into a financial crisis in 2015-16
At first sight, it might seem odd that the King's Fund's new report, The NHS Productivity Challenge: Experience from the Front Line, argues that the NHS needs more money and needs it soon. After all, the health service has, on the whole, managed rather well in the face of the unprecedented slowdown in funding since 2010-11 – at least until now.
There is also plenty of evidence that more could be squeezed out of existing budgets. For example, through improved procurement and changes to clinical practice. Indeed, we suggest several ways in which this search for greater value could be enhanced, including:
a coordinated national focus on collating and diffusing more productive approaches and innovations;
more sophisticated approaches to devising and using incentives;
ensuring there is a way for a health economy or region to plan and progress change, particularly where there that change includes winners and losers; and
renewed efforts to encourage clinicians to identify and lead change.
At a more fundamental level, there is a growing consensus on the changes needed to improve quality of care, and to meet the demographic and other challenges facing the NHS.
This centres on providing more comprehensive and integrated services in primary and community settings that better meet the needs of older people and those with multiple long term conditions.
Cash calls
So why does the NHS need more money?
This is partly because it has been through a sustained period of constrained funding. The low hanging savings have been largely exhausted.
In addition, new staff recruited in the wake of the Francis report (and a Foundation Trust Network survey suggests this will accelerate in 2014-15) need to be paid for.
'There is plenty of evidence that more could be squeezed out of existing budgets'
Finally, in 2015-16 a further £1.8bn in NHS funding will be diverted to the better care fund, creating significant potential costs for the acute sector in particular.
This is against a backdrop of the rising tide of financial distress in the NHS and the very gloomy assessment of the prospects for 2015-16 confirmed in our most recent quarterly monitoring report.
Near-impossible task
If the NHS could quickly make the transition to the new model of care, and continue to make progress on releasing savings through more traditional routes, all might still be well.
However, this is unreasonable on two counts: first, cash releasing savings need to be delivered in 2015-16 at the latest; and second, savings must be found without any additional transitional finance to help establish new services.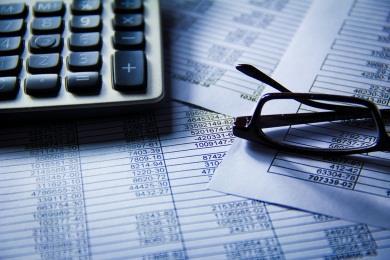 Let's take the timing first. To release savings when making fundamental change involves several steps. It requires a local health economy to develop and agree a plan that ensures high quality services are sustainable into the future.
Where this requires new services to be established or old ones to be expanded, staff must then be recruited and new pathways established. This should then lead to better care for patients, improved outcomes and reduced demand for older (mostly acute) services.
It is only at this point that capacity is released and savings are generated – savings that are only marginal until the changes are big enough to allow wards to close and staff to be released. This is complex and cannot be delivered at scale by 2015-16.
Alternative income
On the second point, transition is never costless. All too often plans rely on downsizing an existing service to release the resources to build up a new one.
'The alternative is that the NHS drifts towards financial crisis, with the threat to the quality of care this implies'
This failure to recognise the need for some double-running and transitional costs makes large scale change difficult at the best of times. For a cash strapped service simultaneously trying to maintain performance across the board it is potentially impossible.
This means two different forms of financial support are needed. First, access to a transparent health and social care transformation fund to provide the resources for double-running, meet transition costs and underpin realistic delivery timetables. Crucially, this must not be a prop for supporting unsustainable services but a means to deliver new ones.
However, given the financial distress that increasingly threatens many sustainable organisations, a second, separate funding stream will also be needed to enable these organisations to function in the meantime.
This will need to be carefully designed so it cannot be used as an alternative to delivering change. Instead it must pragmatically recognise that change will not come soon enough to keep otherwise sustainable services viable.
The alternative is that the NHS continues to drift towards financial crisis, with the threat to the quality of care this implies, and does so without making progress at the pace needed to ensure a sustainable service in the long term.
Richard Murray is director of policy at the King's Fund