The ageing population is putting huge pressure on acute and community services. Fracture liaison services can help reduce fragility fractures and in turn save the NHS money, argues Tim Jones
Osteoporosis as a condition came under fire recently in the British Medical Journal when a meta-analysis was published and the conclusion drawn that the condition was over-diagnosed in the quest to prevent hip fractures.
'FLS helps reduce the risk of a second fracture'
The authors argued that the cost effectiveness of intervention is not yet proven. This narrow viewpoint is not only morally wrong but also factually incorrect, as our work with fracture liaison services (FLS) proves.
Evidence is fractured
Preventing fragility fractures is good for patients and makes good financial sense for the NHS.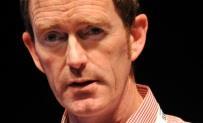 With the ageing population the NHS faces a huge increase in fragility fractures, putting pressure on acute and community services as these injuries can result in significant pain and disability and have a lasting impact on patients, their families and carers.
However, prompt identification and management of osteoporosis following the first fracture presents a great opportunity to reduce the risk of a second fracture.
This is where FLS come in and where the evidence is beginning to stack up.
FLS systematically identifies, treats, follows up and refers all eligible patients aged over 50 years within a local population who have suffered a fragility fracture, with the aim of reducing their risk of subsequent fractures.
'Hip fracture rates in Glasgow fell by 7.3 per cent'
In a landmark study over 10 years (2000-2010) the Glasgow FLS - the first in the world - assessed more than 50,000 fracture patients.
During this period, hip fracture rates in Glasgow reduced by 7.3 per cent versus an almost 17 per cent increase in England.
Also, evaluation by the Department of Health of the service in Ipswich has shown that FLS can be highly cost effective.
Reproducing these results across the UK is a priority for the National Osteoporosis Society.
The bare bones
Setting up or running a best in class FLS takes time and effort from the local clinicians, usually in the specialities of either rheumatology or orthogeriatrics.
It also needs some additional resources made available through commissioning or public health. As the benefits to social care budgets are also substantial, local health communities are using the better care fund to support these.
When the National Osteoporosis Society committed to establishing and improving of FLS a priority for three years, it was imperative that the current situation, challenges and opportunities were discovered and discussed.
A multidisciplinary implementation group was set up last year, which included representatives from NHS England and Public Health England, to lead the project.
From here the FLS resources were planned and developed. These include the FLS toolkit which cuts down the work needed to get a service up and running.
'A set of clinical standards has been published to show what "best" in FLS looks like'
Central to this is the "benefits calculator" which uses population, case study and empirical data to show local commissioners the reduction in facture numbers and costs that should result from implementing a service.
As more data is published on the effectiveness of FLS, so this tool will become ever better, but right now it's the best way to demonstrate how much money might be saved if an FLS is implemented.
Other tools in our bag for the busy team at the hospital include face to face workshops to learn the language of commissioners so that the business case is approved first time.
Training for fracture prevention practitioners has been developed and is online so that the new FLS can be staffed.
A set of clinical standards has been written and published by the charity, showing what "best" looks like in FLS.
We've also set up a peer review service with experts from established FLS to support and mentor teams who need guidance in everything from establishing a dual energy X-ray absorptiometry service to accurately identifying, assessing and managing the patients in their population who are at risk of osteoporosis.
From strength to strength
Our approach is working as we are currently in conversation with more than 40 established or potential new FLS across the UK, with the number growing daily.
In Portsmouth, where the FLS has been set up for one year, hip fractures rates are already demonstrably reducing.
In Stoke where the hospital has two clinical commissioning groups, we've helped the established FLS put a business case forward so that the whole population can be helped, and not just patients from one CCG. In the words of the clinical lead from Stoke, the charity has been a "catalyst" for change.
'The charity has been a catalyst for change'
More data is needed, which is why we're working alongside the Royal College of Physicians to establish the FLS database.
There are two parts to this work: looking at the existing infrastructure and then building a patient experience database to give us a much better understanding of the care pathway. Then we can evaluate what is working, what the results are and improve patient outcomes.
Investing money in services that stop people from fracturing again does save money for the NHS and it saves patients from disability, loss of independence and pain.
The cost effectiveness of intervention is proven and with our work in FLS, will continue to be proven over the coming months and years.
Tim Jones is commissioning adviser to the National Osteoporosis Society