With the post-Francis NHS facing a huge resource challenge, Mike Farrar writes that we must think about why we collect information and what is the most efficient way to do so
Having been asked by the secretary of state to lead a review on reducing the bureaucratic and regulatory burden on the NHS by one third, I am very conscious of two things.
First, that people are pleased that this had been recognised as critical issue to tackle if staff are to have more time available for patient care. Second, the scepticism of most people about the ability to achieve it.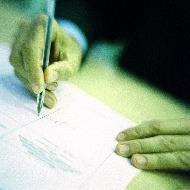 The NHS has seen many attempts to reduce bureaucracy. Less so with regulation, but no doubt this would have had a similar fate. In essence, previous attempts to reduce bureaucratic burdens have failed.
Looking back, these exercises seem more like pruning projects − cut it back for a short period in order for it to grow back thicker and stronger the next year. They overly focused on the volume of returns rather than the relevance of the returns to front line staff. And they patently failed to understand the significant value of addressing how we collect information, as a means to increase the time to care.
So why should this review be different? The simple truth is this exercise takes place in the context of a post-Francis report NHS, and one that, lest we forget, faces its biggest resource challenge ever.
Essential questions
It has to happen, but it will only be effective if the approach to it is radical, with transformation and technology at its roots, rather than seen as a logistical and transactional task.
We will need to start by asking two essential questions. What do we collect the information for − does it have any relevance in a new patient-oriented, transparent NHS? And if it is still relevant, how could we collect it in a way that makes it easier and less time consuming?
'We have tolerated far more information routinely being demanded at all levels for little defensible purpose'
I believe there are three legitimate answers to the issue of what we collect; these are hierarchical. First, it is essential for the good care and clinical outcome of the patient. Second, it is essential for the effective organisation of care and services. Third, it is essential for the purposes of being held to account for the quality and outcomes of care we deliver, and the way we manage the resources allocated to us.
The first answer deals with data that sits at the base of the pyramid of information needed. From this, ideally we should be able to lift out a subsection that addresses the second purpose and, finally, there would be a smaller subsection that can be lifted from that which deals with the third purpose.
I know this is expressed as an ideal situation, but thinking in this way would require any information flow that sits outside this pyramid to be justified in a service which is focused on patient care as its common core purpose.
Different data, different stories
In my view, this idealised pyramid currently looks like a big rectangle with a series of other shapes operating independently alongside it. We have not got information truly focused on good patient care.
We have tolerated far more information routinely being demanded at all levels of the pyramid for little defensible purpose. This generates frustration throughout the NHS, even in the regulatory and supervising bodies who have lots of information but little of relevance to the job they really should be doing.
'Information held for the purposes of good management and open accountability is most noticeable for its lack of transparency'
One stark example is the experience of Mid Staffordshire Foundation Trust. There the regulators, supervisors and the board had data that told them one story of the trust, but this was far adrift from the information and stories held by the families and patients in some of the wards. This information was told to the trust and later to Robert Francis, but went unheard in terms of its ability to shape the thinking of the authorities at that time.
One important point to note is the lack of transparency about the data held by the NHS. For obvious reasons, data held about a person's care should not be open to the public. But it should be open to the individual and their family. The NHS is making strides on this, but now needs to move faster on patient-held records and openness with families involved in care.
However, it is the information held for the purposes of good management and open accountability that is most noticeable for its lack of transparency. Variation in service performance is highly relevant to the public and the patients. How else will we make improvements or argue the case for better centres of expertise, or indeed inform patient choice?
New age of information
The North West Advancing Quality programme that I oversaw as chief executive of NHS North West published information about hospital variation and saw a massive and positive response from lower performing hospitals, driven by the heartfelt desire of clinical teams to do the best they could for patients, not the fear of inspection.
This is a live example of where simply publishing comparative patient data can avoid an unnecessary bureaucratic and regulatory burden from excessive inspections.
'Rebuilding confidence in the NHS starts with the patients and public, and the front line staff who care for them'
It is my view that by raising these issues as part of this work we will find a great number of opportunities to reduce burdens and do more to help release time to care. But we also have to be realistic, in an information-hungry world, about our ability to reduce the absolute volumes of returns.
So the NHS must now be dedicated to improving how we collect information and we must also ensure the data collected is used for multiple regulatory purposes rather than multiple streams of returns.
Most industries apply technological solutions to managing data flow. The digital and bar coding world has massively reduced bureaucracy in most sectors, while simultaneously providing better information, more readily available in real time, for the purposes of management and accountability.
Challenging and vital
This "have our cake and eat it" opportunity of using digitalised processes has sadly bypassed the NHS so far but this must change. At its heart must be the single electronic patient record, especially given the need to build on the information collected for the benefit of patient care. The timeframe for introducing it may be lengthier than the timeframe in which I will report, but rest assured it will feature strongly.
So is this work worthwhile and is it feasible? I believe, and I know many people in the NHS believe, it is challenging but vital. We have many examples of how the best organisations manage these burdens, some in the NHS and some from other health systems and industries. We need to learn quickly, and we need to be revolutionary and radical from the word go.
My first revolutionary step is to start this exercise with the full engagement of the staff, the patients and the public. This cannot be another exercise conducted by NHS and departmental managers about what is needed or not needed.
In the post-Francis NHS, rebuilding confidence in the service starts with the patients and public, and the front line staff who care for them.
Your ideas and contributions on reducing the bureaucratic and regulatory burden are welcome. Send them to me at bureaucracy.review@nhsconfed.org.
Mike Farrar is chief executive of the NHS Confederation