The age of many NHS properties makes achieving energy efficiency an uphill task. However, retrofitting energy conservation measures can bring down emissions and costs, says David Rees
Poor energy efficiency continues to be a major cost for healthcare providers and the government recently announced it is backing 70 schemes to cut the UK's estimated £630 million total energy bill by £13.7 million – enough to pay for 18,500 cataract operations or 2,300 hip replacements.
Figures like these will start coming under more scrutiny from this month as the second phase of the Environment Agency's Carbon Reduction Commitment scheme, which is effectively a direct tax on energy used, comes into force.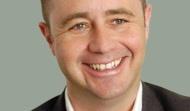 'The NHS has the largest and most complex property portfolio in Europe'
During the second phase of the scheme, NHS organisations that are registered will need to monitor and report their energy use for five compliance years. With the cost of carbon allowances increasing from the initial phase's £12 per tonne to approximately £16 per tonne in 2014-15, this could add upwards of 10 per cent to total energy costs. For a UK hospital, this could equate to as much as £300,000, or even more for a large energy inefficient hospital.
Minimising environmental impact
Meanwhile, the NHS continues to come under pressure to minimise its environmental impact. This is a particularly demanding task because the NHS has the largest and most complex property portfolio in Europe (approximately 25 million square metres of floor space).
As a result of the sheer scale of the NHS and the age of its buildings, its emissions are significant with a carbon footprint of 18 million tonnes of CO2, of which 3.7 million tonnes are from its buildings. This is clearly a major concern and the NHS Sustainability Development Unit's carbon reduction strategy has set out targets for it to reduce carbon emissions by 10 per cent by 2015 and 34 per cent by 2020. But it is clear that the NHS is struggling to meet those targets, with the latest estimates suggesting that it will achieve barely half of its 2015 target.
Energy efficiency
Improved energy efficiency across the property portfolio is vital. However, a large scale programme of building new energy efficient buildings is unlikely to be affordable. The best option will be to invest in retrofitting energy conservation measures to existing buildings. These measures include new building management systems, combined heat and power, photovoltaic solar panels, low-energy lighting and new, efficient boilers.
'There needs to be clarity over the measurement and verification of energy savings'
With many alternative schemes and suppliers operating in this field, it can be difficult for organisations to identify the best way forward. They can conduct a traditional procurement via Official Journal of the European Union or use a specialist retrofitting framework such as RE:FIT, the Mayor of London's scheme which has endorsement from Department for Energy and Climate Change. What is important is to choose an approach that suits the organisation and to plan for it appropriately.
There are some risks involved, so NHS providers need to make sure that the project team understand how retrofitting can be applied to assets and can procure specialist suppliers. They also need to have detailed knowledge of current energy performance, how retrofitting will impact future energy performance and how savings are to be shared between the organisation and the supplier.
Clarity over costs
Another risk is that there is a lack of clarity and transparency over costs, for both the capital works and ongoing revenue activities. In particular, there needs to be clarity over the measurement and verification of energy savings. Equally, organisations should beware of how excessive risk can be added into pricing when the supplier is required to guarantee energy savings.
There are, however, considerable rewards for those who do get the right scheme in place. One example is Newham University Hospital, which has been successfully working on retrofitting its estate since 2011. A 379-bed hospital in east London, it has substantially invested in energy and environmental improvements to help reduce carbon emissions and enhance the healing environment for their patients through better air quality.
Winning measures
For an initial capital investment of £440,000 it has achieved a 9.4 per cent reduction in CO2 emissions and a 9.8 per cent reduction in energy costs savings. The reduction of 732 tonnes of CO2 has also reduced their Carbon Reduction Commitment liability by £9,000 a year, giving a combined total saving of £77,000 a year.
The hospital's approach has also gained recognition at the Building Better Healthcare Awards as one of the best examples of healthcare building design and won them an international Green Apple Award for environmental best practice.
Another successful programme can be seen in the University Hospital of South Manchester Foundation Trust. Their £3.3 million expenditure on energy efficiency has achieved reductions of more than 35 per cent in gas and electricity use over the past five years, amounting to a £390,000 decrease this year on fuel bills alone.
These results show that retrofitting is a very practical solution that delivers real results in terms of both emissions and cost reductions. It should be seriously considered by all NHS organisations.
David Rees is head of local government services at the PA Consulting Group