We must produce a more equitable and universal approach to developing leadership talent, writes Dr Alex Till
Junior doctors within the NHS are increasingly recognised as leaders and powerful agents for change.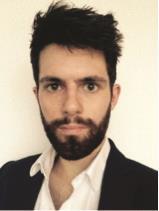 However, despite laudable achievements over recent years that have accelerated leadership development, conflict in recognising the importance of leadership and balancing this with doctors' clinical roles continues.
Organisations must persevere with efforts to overcome this conflict and the barriers within.
Without distributing leadership, and empowering these frontline clinicians, we will not achieve the collective leadership culture aspired to within the modern NHS.
Future proofing
Healthcare depends on people, and in order to "future proof" the NHS against the challenges to come, both employers and employees must accept responsibility for developing the right skills, values and behaviours to lead patient care, not just for the patient in front of them, but for the team, unit and system in which they work.
"We must accept that medical education goes beyond learning the technical aspects of medicine"
For this to be achieved, we must accept that medical education goes beyond learning the technical aspects of medicine to incorporating generic capabilities, such as leadership and management.
The development of such capabilities, and strategies to nurture existing leadership talent, must be strengthened.
Integral to this movement, junior doctors must take affirmative action and themselves realise that leadership can (and must) be learnt.
Collectively, we must develop doctors capable of delivering new models of care by leading across organisational and sector boundaries.
Collective responsibility
This requires leadership beyond the horizontal, and we must expand into the vertical.
Horizontal leadership development refers to 'what you know' and incorporates that traditionally taught on leadership programmes: knowledge, skills and competencies.
"Our approach to the development of junior doctors must be all encompassing"
Whereas, vertical leadership develops 'how you think' and advances interdependent styles of more complex, systemic and strategic thought.
Our approach to the development of junior doctors as top leaders within the NHS must be all encompassing.
Within undergraduate and postgraduate training curricula we must embed horizontal leadership development as a core and intrinsic part of training. This is key for the emergence of good leaders.
The current sporadic and highly variable strategies are inadequate and this must be urgently and rapidly addressed, equivocally across specialities, to appropriately address the stark 'leadership gap' in existence.
Crucial step
The final, but crucial next step, and where both individual health organisations and individual junior doctors must recognise their responsibility, is to create the three primary conditions necessary for vertical leadership development: heat experiences, colliding perspectives, and elevated sensemaking.
"Junior doctors must proactively seek the heat"
Junior doctors must proactively seek the heat. Searching for experiences to stretch themselves, they must be motivated to look for and place themselves within complex situations to challenge their habitual ways of thinking.
Engaging in both clinical and non-clinical encounters, at a higher managerial level, is one type of such a situation and introduces them to previously inexperienced, and often colliding perspectives.
Through this mechanism, junior Doctors can develop more advanced and elevated mental models of thinking.
With the right mentoring, and space for reflection, junior doctors can then integrate this learning within their pre-existing and developing clinical knowledge to realise and make sense of the challenges facing the NHS.
Furthermore, alongside this unique learning, Junior Doctors must be afforded experiential learning and practical change management experience through meaningful quality improvement initiatives.
Junior doctors must accept and realise this opportunity to reach their leadership potential. They must however be supported.
Moving forwards
While some excellent programmes are in place, for example 'paired learning' at Imperial College Healthcare, and the National Medical Director's clinical fellow scheme, these are sporadic.
"New measures to retain and develop existing staff must be delivered"
The command and control nature of medicine persists.
The traditional view that with rising seniority comes the acquisition of hierarchical power remains dominant. This situation is not conducive to patient safety, and ultimately, leaves junior doctors undervalued, underutilised and dangerously disengaged.
Moving forwards, new measures to support employers to retain and develop their existing staff have been promised, and must be delivered.
Within this, junior doctors must not be forgotten, and the development of leadership must not be forgotten. We must produce a more equitable and universal approach to the development of leadership talent.
Only with this understanding, and underpinning of a combined horizontal and vertical leadership strategy, with quality improvement at its core, are we to have the impact on healthcare leadership that the NHS both desires, needs and deserves.
Dr Alex Till is a psychiatric core trainee at Ashworth Hospital, Mersey Care NHS Trust