The cut from 'non-NHS' sources raises questions about how local government will deliver public health services, says David Buck
NHS chief executive Simon Stevens gave an engrossing, detailed and challenging speech to the NHS Confederation's annual conference.
He wanted to ensure the public knew in the election how much money the NHS needed as a minimum.
Well, it worked.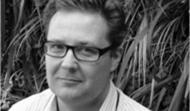 The new Conservative government committed to finding the £8bn he said would be needed annually by 2020.
However, in the spending cuts announced by the chancellor last week, the Department of Health did not entirely escape the knife, losing £200m from its budget from "non-NHS" sources.
It turns out this source will be local government public health spending.
'There is a clear sense of history repeating itself'
Overall, while hard to get at the figures, the department puts aside between £5.5bn and £6bn for public health.
Of this around £1.8bn goes directly to NHS England for screening, immunisation and other services, and a significant slice goes to Public Health England for health protection and supporting the local system.
What's left is allocated to local government, about £2.8bn in 2015-16.
At least it was. It is now £200m less – equivalent to cut of more than 7 per cent.
That on top of the fact that the £2.8bn itself represents a cash standstill on 2014-15.
Deep cuts
In retrospect, that decision was a stronger sign than many of us realised that the outlook for public health funding was going to get far harder.
These cuts will take a very long time to heal.
Not just because of the services at risk and people's health that may be compromised, but because of the gap between reality and the rhetoric about prevention that has so easily tripped off the lips of ministers and system leaders.
There is a clear sense of history repeating itself.
'There is a clear sense of history repeating itself'
Back in the mid-2000s, when the NHS was running deficits, it was public health spending that was cut back by primary care trusts to square the circle.
Here we are today, with the NHS protected and public health – this time in the hands of local authorities – taking the hit.
This is totally dissonant with much of the mood music at the confederation's conference and in particular the call to arms from Mr Stevens about the need to change the weather on prevention.
It calls into question the NHS Five Year Forward View's "radical upgrade of prevention".
Will local government now have the resources to follow through on this?
What is certain is that turning the rhetoric into reality will now be much harder.
Just when we need it most, we are at risk of downgrading local authorities' capability.
In practice
Knock-on effects in policy and practical terms will also follow.
No doubt this will hasten the call for removing the public health ringfence and for bringing wider healthcare spend into the devolution debate.
Locally, it could easily create perverse incentives that lead away from integration.
Why would clinical commissioning groups enter into pooled budgeting arrangements with local authorities, when they know their funding is safe and sacrosanct but local authorities' money is not?
'It could create perverse incentives that lead away from integration'
Many unanswered questions remain, including how this relates to the transfer of children's services from the NHS to local government planned for October. This will be worth more than £800m each year.
Presumably this funding is "safe" until 1 October while it remains within the "NHS", but from then it isn't?
Does cutting £200m from local authority public health budgets really mean the NHS is not affected?
The answer of course is no.
The most significant local authority funded public health services – including sexual health, substance misuse, smoking cessation – and "NHS" health checks services are either intimately entwined with NHS pathways or are directly commissioned from the NHS.
It is suggested that these services account for a quarter of local authority spending – around £700m.
Will the government say that local authorities cannot reduce spending in any of these areas in response to the cut in funding?
If not, the "non-NHS" line is meaningless.
'It will lead to a reduction in spending, not protect it'
Our work at the King's Fund on the return on investment from local authority public health functions suggests that, where current and future cost savings flow from local government activity on public health, the principal benefit is reduced demand on the NHS.
Child safety, housing improvements and many other local authority functions save the NHS money.
This decision to cut the £200m is unwise and damaging in itself, but perhaps most perversely it doesn't do what it says on the tin: it will lead to a reduction in spending, not protect it.
David Buck is senior fellow in public health and inequalities at the King's Fund