HSJ's analysis provides some welcome and rare good news for NHS finances, but it is essential the service comes up with a long term plan so it can be sustained, writes Adam Roberts
The Five Year Forward View was published with optimism that the NHS could live with a relatively small increase in its budget, while moving to more sustainable ways of delivering care and improving access for patients through seven day services. Since then we have seen an escalation in provider deficits, from £800m to £2.5bn last year, which saw the Department of Health overspend it resource budget by £200m. We've also seen deterioration against the key national access targets.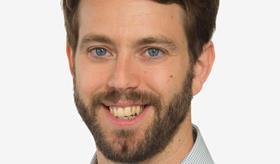 This year is seen as pivotal for achieving stability in the system. Frontloading of investment means it is the second year of relatively high increases before the much more austere years to come. National NHS leaders have now drawn a line in the sand, both for finance and performance, with the publication of the reset document. There will be investment via the sustainability and transformation fund and a relaxing of fines for national targets. In return providers must show progress towards meeting key access targets, and accept that a deficit of more than £250m this year is unacceptable.
Whether this extra support, the agency cap and increased tariff prices have been enough for providers to hit their financial plans will become clearer when NHS Improvement publishes the Q1 audited accounts later this month. But analysis by HSJ suggests that this might be the case for most trusts.
If this early indication is correct, then it will be some welcome and rare good news for NHS finances. The additional investment for the 5YFV was frontloaded, which means a large increase this year (although current pressures have seen this eroded), then near flat real term funding in following years. It is therefore essential to move towards stability in this relatively good year in order to better manage the more austere years to come.
The winter test
An improvement in finances may not be too surprising. Recent Health Foundation analysis showed that two of the key factors behind the rising deficits were high agency spend and falling prices paid through the national tariff. This year has seen the full implementation of the national cap on agency spend, and the first real terms increase in tariff prices in three years. Both of these are likely to have had a meaningful impact on provider finances, particularly for acute trusts where the deficits have been concentrated.
The true test will be whether the improvement can be maintained through winter and into the following years, when the financial position will be much worse with close to flat real term funding growth. We must not forget that achieving all financial targets this year would still mean a deficit of a quarter of a billion, which will need to be covered by savings from other NHS bodies, or yet another raid of the capital budget.
The message for NHS providers is clear: improve on the finances and improve on the performance
The news is not so good for access. Recent performance stats show that providers are still failing to meet the key targets. The link between finances and quality is extremely complex. Our analysis also showed that there is a strong correlation, but not causality, between deficits and quality of care at acute trusts, using Care Quality Commission ratings and the proportion of staff who would recommend their hospital.
So it would be a mistake to assume that extra funding will automatically improve performance against access targets. This is a fact that is very clear when you consider that performance declined against A&E, ambulance and referral targets last year, despite a 3.4 per cent increase in real terms spending (higher than the 2.6 per cent increase planned for this year). With a large portion of STF funding linked to improvement on access targets, providers who don't improve could see a hit to their financial position as a result.
The message for NHS providers is clear: improve on the finances and improve on the performance. While the two have been clearly linked in the reset, the reality may be far more complex when you take into account other systemic pressures, particularly around workforce shortages. The NHS urgently needs a strategy for the long term to improve efficiency and ensure it has the workforce needed to deliver high quality patient care.
Adam Roberts is head of economics at the Health Foundation
Exclusive: Trusts' finances on track but 'nasty surprise' predicted
1

2

3

4

Currently reading

Some rare good news for NHS finances, at least in the short term