The transition to paperless is not just possible, but clinically essential, says Vicent Moncho. Putting technology at the heart of care at his hopsital in Spain has improved efficiency and care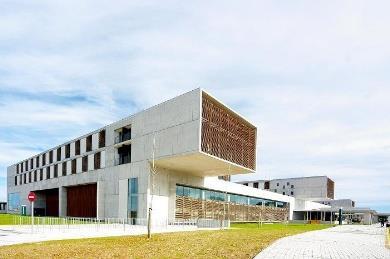 When Jeremy Hunt challenged the NHS to become fully "paperless" by 2018, he faced scepticism about whether it could be achieved. As the chief information officer of a Spanish hospital that has already made that vision a reality, my advice to colleagues in the NHS is simple: not only is it possible, it is essential.
'Clinicians and patients are the best ambassadors for technology'
It is inevitable that when targets are set for delivery, the debate focuses on "when". However, at Hospital Marina Salud de Denia in Valencia our starting point when considering health IT was "why".
We did not set out to become paperless for the sake of it. We did so because we recognised that technology could improve the quality and affordability of our care. Digitilisation wasn't an objective in our strategy for improvement; it was the mechanism underpinning it.
I understand why colleagues in the NHS are apprehensive about the challenge ahead. Hospitals are complex organisations and transforming how they operate, while maintaining continual high standards, is a difficult challenge. Doing so to a tight timetable only accentuates the pressure.
Clinicians at the centre
However, our experience in Spain proves it is possible. Our Cerner Millennium electronic health record system went live in January 2009, just 14 months after starting the process. We achieved full paperless status in May last year, becoming only the second hospital in Europe to do so.
Each hospital is different and every journey to a paperless system brings unique challenges. But there are valuable lessons from our experience that can be applied by NHS staff seeking to drive change by 2018.
'These are savings we can't afford not to make. Austerity doesn't prevent technology investment, it necessitates it '
The first is to put the "why" at the centre of the strategy, entrenching a cultural understanding that the technology can help improve outcomes, improve patient safety and deliver efficiencies that can be reinvested into care. This can only be achieved if clinicians are at the heart of the project, helping to design a system which supports their workflow rather than obstructing it.
Large scale change requires widespread support. Clinicians and patients are the best ambassadors for technology, but they will only become so if they understand what is being done and how it will benefit them.
A relentless focus on getting the basics right is essential to building that support. Documents should be simple, training should be timely and attempts to add functionality should never compromise basic system performance. Such work is not glamorous, but it is essential to building confidence in the system.
Transforming health outcomes
No matter how well planned the process is, projects of this scale always encounter unintended problems. In the case of our hospital, our training manuals were too complex, some new staff received their training too late and the lack of remuneration for training limited engagement. Such problems reinforce the need to ensure there is widespread support for the change. If clinicians and patients understand where they are going and why, they are more resilient to teething problems along the way.
The evidence from our hospital tells us that the transition to paperless is not just possible, but clinically essential. Putting technology at the heart of care has enabled the clinical transformation that has improved our health outcomes.
For instance, automated alerts support clinical decision making, promoting the adoption of recommended practices and preventing possible adverse events. Clinicians can also access reference information and evidence at the bedside, supporting more informed, quicker decisions. Technology is not just recording care, it is being used to improve it.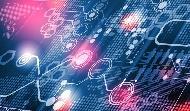 Full digitilisation has also improved patient safety. By tackling the duplication of data, we have reduced errors caused by inconsistencies. The automation of the complete medication loop, from prescription to administration, has rationalised our use of medicine and reduced dispensing mistakes.
Paperless sceptics often point to the cost of implementing technology. It is not an unreasonable concern. In difficult economic times, every hospital manager, in the NHS or Spain, faces constrained budgets and pressure to do more with less.
Essential investment
However, by making the paperless vision a reality, we have delivered efficiency savings to reinvest in care. For example, by rationalising workflows, we have released nearly 8,000 physician and nursing hours a year. The electronic health record system has also streamlined bed management, reducing average stays by 10% and increasing occupancy rates.
At a time of squeezed budgets, those are savings we can't afford not to make. Austerity does not prevent technology investment, it necessitates it.
Delivering a paperless NHS by 2018 is an ambitious task. However, the experience of Hospital Marina Salud de Denia should encourage those in the NHS.
Rapid digitilisation is possible. Success hinges on viewing technology not as the end objective, but as the tool to transform the delivery of care. The question is not whether the NHS can digitilise in five years, but how that will benefit patients in the years after that through improved outcomes, safety and efficiency. Achieving paperless status may be difficult, but our experience shows it is worth striving for.
Vicent Moncho is chief information officer at Hospital Marina Salud de Denia