STPs are the first time the NHS has got serious about populations – but system leaders must only demand the deliverable
The development of the sustainability and transformation plans arguably represents the first time the NHS has got serious about populations, rather than organisations.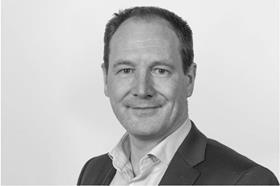 And, crucially, there are financial incentives behind it. This long overdue and is to be applauded and funding welcomed.
But system leaders must be careful not to demand the undeliverable from local areas.
Prevention and care
To recap: STPs are area specific, whole system plans that cross multiple organisations and multiple years – they could be described as whole care economy plans.
The 44 STP "footprints" must submit their plans by the end of June.
'Transformation means being serious about prevention'
This is less about the running of hospitals and GP surgeries more about how patient care is coordinated and the critical role that prevention has to play.
In many ways the STP approach is an attempt to realise the whole system redesign that commissioning has struggled to deliver in the face of powerful and established providers.
There are two challenges that make up the STPs: to get a financial grip in the short term and lay the foundations of different models of delivering care in the medium and long term.
That transformation means, among other things, being serious about prevention – this is perhaps the coming of age for prevention in the NHS, being so closely linked to funding.
Some might observe that this might be the time the NHS gets serious shifting its attention from illness to wellness.
It also calls for health and social care integration as a means of knitting together an individual's overall experience of care.
Keeping it real
Feedback from some local leaders so far however suggests there is a significant danger areas could be forced into submitting proposals that are unrealistic and overambitious.
Yes, areas must be ambitious. Yes, local leaders must look to challenge themselves in order to push forward the significant required.
But if system leaders demand areas submit plans that require a faster pace than people can realistically deliver, or of a scale that pushes areas together where the challenges are too different – we will fall at the first hurdle.
The process requires both local areas and those at the centre assessing the plan to walk a fine line.
'We can create whole-system incentives to drive effective behaviours'
The process also fundamentally changes the focus of the NHS from being about organisations to being about individuals and populations based in particular areas.
This population health based approach creates momentum behind communities coming together, setting aside narrow organisational loyalties in the interest of a system-wide approach to driving efficiency and improved outcomes.
If those ambitions are underpinned by contracts that use the structured measurement of outcomes in a pragmatic way then we can create whole-system incentives to drive effective organisational and individual behaviours.
Dovetailing digital
A critical enabler for the STP will be the local digital roadmaps. There is a real opportunity to align these initiatives and footprints, which it would be a shame to lose.
There is a danger that because the 85 footprints and 44 STPs will not be wholly compatible.
The local digital roadmaps could simply become a sideshow, the aims of which are far less of a priority for local areas than their STPs.
'Digital roadmaps could simply become a sideshow'
Put simply: the critical role of technology in delivering the goals set out in the NHS Five Year Forward View must be acknowledged.
We need to digitalise our records, create effective sharing mechanisms for joined up care and create tools for patients be more active in care decisions. However that isn't the first step or the foundation.
Underpinning STPs
The first step of such an approach is to understand the interdependencies within a local area and being able to see individual people within the complex system.
This requires a joined up individual level dataset that can be interrogated to gain insights from different perspectives – whether based on a group of patients, disease pathways or service models.
The bringing together of financial, operational and clinical outcome data centred around patients gives us an opportunity to understand value and derive the insights that STPs will be based on.
'It is easier to look at the anatomy of care rather than the physiology'
There is a danger that we must in the expected guidance for the development of digital roadmaps that we allows the drive for paper free practice at the point of care to crowd out this essential first step of whole system intelligence that will drive local priorities.
This essential first step will reveal the financial pressure points not for an isolated organisation but for the whole system.
In this way a prioritised list of new delivery models can be designed and managed.
Stepping back
There is a danger in this however, and one highlighted recently by NHS Improvement chief executive Jim Mackey. It is the lazy rush to new organisational forms rather than looking at new pathways of care.
It is always easier to look at the anatomy of care rather than the physiology. It is the physiology of care, as in those care pathways that make the real difference to the experience of individual people.
Looking at the whole system and seeing the people, stories and journeys within that system provides a great opportunity for a new way of thinking.
This is perhaps the first time the NHS has been asked to step back and see the wood for trees.
Dr Mark Davies is medical director at MedeAnalytics