As the Beryl Institute embarks on its 2015 survey of patient experience, president Jason Wolf explains how its findings will engage and inform service design.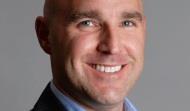 In 2011 the Beryl Institute first launched its exploration into the state of patient experience to better understand a topic that was taking hold in the language of healthcare.
As an emerging healthcare term with roots grounded in patient advocacy and patient and family centredness, we just a few months earlier that year introduced a community developed definition of the concept: "The sum of all interactions, shaped by an organisation's culture, that influences patient perceptions across the continuum of care."
In the time since that first study, and subsequent research in 2013, we have seen an increasingly rapid expansion of the conversation on patient experience.
'One cannot separate quality, safety or service or even aims regarding cost, outcomes or care experiences'
It has transformed from one that is isolated in pockets of efforts driven by visionary leaders or those early adopters in addressing evolving policy issues, to a true global discourse encompassing much more than mandatory actions and reaching across the full continuum of care.
This is seen as well on the commercial side with the explosion of patient experience related consultants, vendors and resource providers.
As I shared in a recent blog, the idea of experience in healthcare represents a true macro concept, one that encompasses many of the critical efforts central to healthcare today.
If we view the healthcare experience from the eyes of those we care for and engage with – patients, residents, families and support networks – we have a tremendous opportunity to reset the lenses through which we consider, explore and address this issue.
Eyes have it
From the eyes of those on the "receiving" end of care – although, as many advocate, the most successful experiences are partnerships of all involved – there are not clearly delineated segments of care. One cannot separate quality, safety or service or even aims regarding cost, outcomes or care experiences.
These ideas are all part of one experience in healthcare. People want safe, quality encounters where they are treated with dignity and respect.
They want to be aware of and even worry about costs, and are impacted by broader population outcomes that drive the choices of their own care experience.
"It's the collective efforts that truly frame the patient experience'
I do not suggest we erase this segmentation, as it allows those of us working to provide and improve healthcare to identify and take actions on needed areas of improvement.
It is the collective efforts in these areas that truly frame the patient experience. It is for this reason we continue that very research started in 2011.
At this moment, we again are seeking to gather input on the state of experience in healthcare but, as the conversation has evolved, so have the participants.
This years' exploration includes the voices of those from physician practices to acute and paediatric care to the long term environment.
And for the first time it gathers input from those on the receiving end of care: the patients, residents, families and support networks who are engaging in the healthcare system.
New views
We have seen this conversation expand globally in healthcare and while systemic, structural and operational issues may vary and policy guidance or national priorities differ.
However, the discourse on the experience in healthcare – the integration of the key elements that shape perception, are grounded in culture, and are created at the point of interaction, be it clinical or personal, physical or virtual – is truly a shared global conversation.
It is a conversation we can and must continue to expand, share and engage in to ensure the best in outcomes for all who are in our care and for those providing it.
'It's a conversation we can and must continue to expand'
For that reason I invite you, your colleagues and peers, and your organisation to participate in this latest exploration on the state of patient, resident and family experience.
In contributing to this global investigation we together will begin to identify trends and paint a more complete picture of how we are addressing the healthcare experience around the world.
This is truly healthcare's global conversation – one that touches the lives of countless individuals and not only has the potential, but already is changing the nature of healthcare for all engaged.
Jason Wolf is president of the Beryl Institute and editor of the Patient Experience Journal @jasonawolf