Jacob West looks at the ways America - which has the highest per capita spending of any country in the world - is changing the way its population gets their healthcare
"What can you learn from us?" is the most common reaction I get when explaining to Americans that I am spending the year researching their healthcare system.
'In so many areas of life, American sneezes often cause international colds, so we do well to be observant'
With the highest per capita spending of any country in the world, some pretty mediocre outcomes and fresh bruises from the latest bust-up over ObamaCare, you can understand this reaction.
But innovation will win out, even when (or perhaps because) the system is so broken. And as in so many areas of life, American sneezes often cause international colds, so we do well to be observant. In this spirit, here are my subjective reflections on the big trends that are changing how our noisy neighbours get their healthcare.
1. The irresistible rise of big healthcare
"Big pharma" is so last year; this year it's all about "big healthcare".
Research I've undertaken with colleagues at Harvard shows that these days most hospitals in America are no longer independent – more than 60 per cent belong to larger systems.
Just four hospital chains own or operate one in every eight hospital beds in America.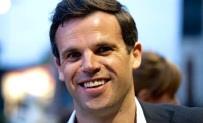 One result of this is that most healthcare markets are no longer competitive – bad news for patients.
And this trend isn't limited to hospitals. The top two dialysis providers control around two-thirds of the market.
Since the Affordable Care Act was introduced in 2010, we have also seen a spike in "vertical integration" – hospitals buying up doctors' practices, particularly primary care practices.
One crumb of comfort: the biggest providers may be starting to compete with each other as national markets develop in some specialties like hip surgery.
2. Accountable care goes mainstream
Policymakers hoped that accountable care organisations (ACOs) would help balance bigger with better.
ACOs are groups of providers that are held responsible for managing the quality of care and spending for a specific population.
Despite a slow start, more than 750 of these organisations span the country, covering more than 20 million people.
'One study suggests that the "pioneer" ACOs are making some savings'
They are taking many different forms.
Some are led by clinicians, others by hospitals, others still by employers.
Early evidence is limited, but one study suggests that the "pioneer" ACOs at least are making some savings. The government has just raised the bar: in three years, it wants half of all Medicare payments to be "value based". ACOs will be expected to drive this.
3. From visit care to virtual care
Last year around one in six visits to the doctor in the US and Canada (that's about 75 million encounters) were "virtual" – via secure messaging, video or other electronic means.
The most advanced providers are even further down the track.
'Last year one in six visits to the doctor in the US and Canada were "virtual"'
A senior clinician at a veterans' healthcare facility I visited told me that for every primary care visit, they have three to four patient contacts via telehealth or secure messaging.
Kaiser Permanente expects next year to a hit a tipping point where virtual visits outstrip office visits.
Although it is improbable that these virtual consultations replace office visits on a one for one basis, data from Kaiser suggests that there may be a partial substitution effect.
From viewing an image of an unusual mole to online cognitive behavioural therapy, the frontier of virtual care is expanding rapidly. And it is moving up the value chain as specialist providers like the Cleveland Clinic and Mayo get in on the act.
4. Care at the Checkout
For those Americans who still prefer face to face care, but don't want to wait to see a doctor, they can increasingly find an alternative in their local supermarket or pharmacy, often provided by a nurse practitioner or physician assistant.
For the uninsured or those with large co-payments for traditional care, this can make a lot of sense.
A network of close to 2,000 retail clinics now covers the US. This market is itself consolidating – last months CVS bought all of Target's stores. These convenience care models are increasingly finding ways of connecting with mainstream healthcare providers' medical records, thereby addressing one of the major concerns that they damage continuity of care.
5. Sunlight as disinfectant
This year has been a good one for supporters of data transparency in healthcare.
Regulators are opening up slews of data, previously kept dusty in storage.
New this year is the Open Payments website, which tells you what drug companies are paying healthcare providers.
Hospital and doctor charges are now also starting to become available online.
'I will miss the positivity and creativity I've experienced here'
This is badly needed - a recent study showed some US hospitals charge 10 times the cost of services.
Quality data at the national level still lags though. Those who witnessed the decline and fall of a similar scheme in the NHS may permit themselves a wry smile at Medicare's launch of a star ratings scheme for healthcare providers.
But as in much of US healthcare, the greatest innovation is probably at the frontline.
The University of Utah is making a name for itself through its Find-A-Doctor programme, which publishes unedited patient comments.
One in four of their doctors now rank in the top 1 per cent nationally. The Cleveland Clinic, meanwhile, publishes "outcomes books" for all of its institutes, and sends 600,000 around the country. Some British academic medical centers are already treading a similar path.
So as I return to the UK, I won't miss being quizzed about why I'm bothering with the US healthcare system. I will miss the positivity and creativity I've experienced here. I hope I can bring some of it back.
Jacob West is Harkness Fellow in Health Policy and Practice at the Harvard TH Chan School of Public Health. Follow him on Twitter at @west_jake