With the health service already a major general election issue, Nick Clegg will have to make it a personal campaigning priority, says Sarah Winstone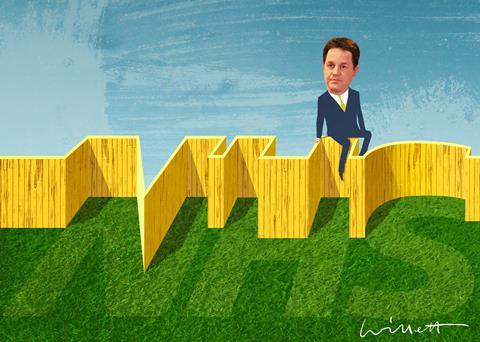 The polls make for dismal, but not unsurprising, reading for the Liberal Democrat leader.
Nick Clegg trails not only David Cameron and Ed Miliband, but also Nigel Farage, with just 5 per cent of respondents to our poll choosing him as the party leader most trusted to manage the NHS. Clegg and Farage were level on 8 per cent in HSJ's most recent survey.
This is consistent with wider national polling on the party leaders voters feel most positive – or rather, least negative – about. It is also symptomatic of the Liberal Democrats broadly, and their leader specifically, lacking a compelling narrative on the NHS.
Pick a focus
Clegg has never made health a personal campaigning priority. Instead, he has been content to leave health to the guardianship of two ministers of care and support who served since 2010: Norman Lamb and his predecessor Paul Burstow.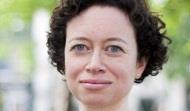 'The party must find other ways to cut through, beyond a debate on whose wallet is the biggest'
Both walked the fine line as Liberal Democrat ministers in a Conservative controlled department, seeking ways to carve out territory without rocking the boat too much – with varying degrees of success. Both brought expertise to their brief, each having served previously as health spokesmen. And both enjoyed considerable goodwill from the health community – particularly Burstow, who described the role as his "dream job", and who continues to be closely involved in the development of policy.
But, given the increasing salience of health as an election issue, Clegg is now upping the ante. Going last of the three conferences, he has the advantage of knowing the other parties' pledges. Failing to respond to Labour's promise of a £2.5bn "time to care" fund and Conservative commitments to protect spending, invest more and expand access to GPs would have been untenable.
Reopen the settlement
So we have a new pledge to "in effect reopen" the NHS's 2015-16 funding settlement, plus a manifesto commitment for a £1bn real terms increase for the NHS, funded through pension tax relief clawbacks and, crucially, brought forward to 2016-17 and 2017-18.
With the apparent unravelling of Labour's funding figures, the policy teams will no doubt be checking their maths.
'The National Health Action Party will be fielding a candidate in Clegg's own Sheffield Hallam constituency'
The Liberal Democrats have also committed – responding to findings from earlier polling by Incisive Health – to "undertake a thorough review of NHS costs and funding to ensure long term stability for the NHS".
But the party must find other ways to cut through, beyond a debate on whose wallet is the biggest. The Liberal Democrats can hardly present themselves as having curbed the worst excesses of Conservative driven structural reform. Clegg also needs to insert himself back into the health narrative.
Could it be time to focus on the neglected issue of the future and funding of social care? The foundations are there in three policy papers: the "pre-manifesto", Age Ready Britain and Protecting Public Services and Making them Work for You.
Core principles
Each of these are rooted in core Liberal Democrat themes of integration and localism, with a "legal obligation" to pool resources for health and social care; championing the disadvantaged, with the commitment to a "carer's bonus" and the introduction of patient premiums for GPs working in disadvantaged areas; and fairness and "parity of esteem", with a promise to make good on mental health waiting times. The latter would play well, and is one of the few areas of health where the deputy prime minister has been vocal.
'This year's conference season has thrust health centre stage; winter pressures could well keep it there'
Of course, the party's battle on health is not only with Labour and the Conservatives; at the back of his mind, Clegg will have the nagging question of how to reclaim territory from UKIP and other smaller parties. While UKIP is less likely to campaign as hard on health as it will with immigration and Europe, it has made clear calls on curbing health tourism and extending GP opening hours.
Meanwhile, the National Health Action Party will be fielding candidates in high profile and marginal seats, including disability rights campaigner Naveen Judah in Clegg's own Sheffield Hallam constituency.
We're just at the start of the long countdown to May 2015. This year's conference season has thrust health centre stage; winter pressures could well keep it there. Can anyone feel a chill in the air?
Sarah Winstone is a founding partner at Incisive Health