Jim McManus says the decision over HIV prevention funding has serious implications for other costs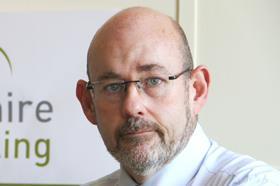 Last week NHS England managed to upset clinicians, researchers and community advocates as it attempted to shunt millions of pounds of cost to councils in one fell swoop.
Anti-HIV
It's about PREP – pre-exposure HIV prophylaxis to you and me – where someone at heightened risk of HIV takes an anti-HIV combination drug, Truvada, to protect them from infection. PREP is part of a series of strategies known as treatment, as prevention: reducing the level of HIV in the blood of people with the condition; giving people exposed to HIV prophylactic drugs within a short window; and giving uninfected people at high risk drugs to stop HIV transmission.
The World Health Organisation endorses it, David Cameron praised it in 2015, many countries have started rolling it out, and in the UK leading professionals and experts agree it's hugely valuable. For the £5,000 cost of PREP, you can avoid lifetime treatment cost of £380,000 for someone with HIV.
Taken together, these treatment strategies, plus measures like condoms, have massively reduced new HIV infections in several US cities and could potentially end new HIV infections.
The saving accrues to the NHS. It's a clear case for NHS invest to save, right? But NHS England said PREP is HIV prevention for which local authorities are responsible.
Instead a small number of pilots will be commissioned
Then, it said taking it through the NHS' specialised commissioning prioritisation process could risk "legal challenge from proponents of other 'candidate' treatments and interventions that could be displaced by PREP if NHS England were to commission it". We'll gloss over the fact that if challenge is a possibility, it's also a possibility on everything else in specialised commissioning.
So NHS England is not rolling it out. Instead a small number of pilots will be commissioned, using £2m for 500 men at very high risk, to learn about real world delivery of the service.
Local authorities can bid for the pilots, but any that do so and take the NHS England money takes on risk: if they decline to bid they will avoid an intervention which could help end HIV in their populations; but if they accept the money they face the opprobrium of decommissioning it if NHS England pulls the plug on the pilot, or the significant cost of continuing it themselves.
Passing the burden
The Local Government Association and London Councils once again last week demonstrated their strong advocacy for public health in local government. The LGA said this was an attempt to pass an unfunded burden to councils. London Councils said NHS England funds other preventive measures, including statins and post-exposure prophylaxis for HIV, which "goes against the advocacy for prevention set out in the Five Year Forward View".
The National AIDS Trust, meanwhile, took the gloves off completely, when it said: "The argument that the best commissioning home for PREP is the NHS remains a powerful one and the NHS does and should do prevention when it can do it so effectively."
It would be easy to go on about PREP, but there are some wider issues here about NHS finance and commissioning behaviour to which local authorities must be alert.
Will the NHS financial situation mean councils are expected to take more commissioning burdens?
The NHS has exceeded its £116bn budget. NHS hospitals are due to post a £2.2bn deficit, despite receiving £3.1bn extra this year, and a further £1.2bn on top, partly because the Treasury permitted the Department of Health to exceed its departmental expenditure limit.
The specialised commissioning budget is under massive pressure and the cancer drugs fund is significantly overcommitted. Passing costs for PREP to councils would be one strand in reducing spiralling costs faced by this budget, in an attempt to avoid busting the new DEL.
If this can be done with funding for HIV services, will councils be asked to pay for other things too? Will the NHS financial situation mean councils are expected to take more commissioning burdens?
Several HIV drugs are due to come off patent, with estimates of savings to the NHS being up £1.25bn over five years on recent estimates. Will this money fund prevention or just be absorbed?
A pot of that size could make a big difference across HIV as well as some key issues across health and social care. Will NHS England discuss this?
Jim McManus, director of public health, Hertfordshire County Council