The model used for clinical negligence may not deliver the cost savings anticipated by the NHS. Fundamental changes to how costs are calculated will ensure they are effectively shouldered by society, writes Michael Devlin
No fault compensation for patients who suffer injury due to clinical negligence is often hailed as a panacea. It appears to offer a way of controlling spiralling claims costs while ensuring patients receive fair compensation without having to prove negligence, which is what they must do at the moment.
'No fault systems are highly complex and may not deliver the anticipated cost savings'
The Scottish government has spent the last five years evaluating the benefits of no fault compensation. Following a consultation, it now intends to proceed with caution and further explore how such a system might work.
This is not a criticism of the work being done by the Scottish government.
What it highlights is that no fault systems are highly complex and may not necessarily deliver the anticipated cost savings. Legal costs are saved, which must be good thing, proponents say. But are they right?
Costly compensation
The evidence suggests not. Overall costs tend to be higher.
Research found the model might be up to 50 per cent more expensive than the current system for compensating patients.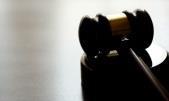 However, this estimate was based only on past experience and did not take into account likely changes in claims patterns.
Publicity about no fault compensation diverts attention away from the underlying causes of rising claims costs.
It is a painful nettle to grasp because, at its root, lie fundamental questions around how society can afford to shoulder the cost of meeting future claims costs.
But we must confront these questions because the current system of compensating patients in all of the UK, not just in Scotland, is unsustainable.
'The current system of compensating patients in all of the UK is unsustainable'
Financial data published by the NHS Litigation Authority in its latest annual report and accounts shows that in March known liabilities for medical negligence claims in the NHS were a staggering £25.6bn – a cost of £1,030 per English taxpayer.
Individual claims are often settled for more than £5m. Such large sums are required to provide care to an injured patient who may require it for 30 years or more, or for the loss of their livelihood.
Earlier this year The Guardian reported that a child left with catastrophic brain damage after a mix-up in an operating theatre would receive compensation that could amount to £24m over the course of her life.
Any solution to the escalating cost of claims must ensure that patients injured as a result of negligence continue to receive proper, fair compensation, so their futures are secure and their families and carers are free from worry.
At odds with reality
Reducing the cost of caring for patients in future and compensating them for their losses will require a radical overhaul of how such costs are calculated.
'The law has not kept pace with reality'
Two fundamental changes are needed. First, there should be repeal of a section of the Law Reform (Personal Injury) Act 1948 that says compensation for patients should be calculated on the basis it will be provided by the independent sector. This is the case even if the NHS can provide it.
When the act was passed the NHS and the welfare state was in its infancy, and there might have been uncertainties as to its ability to meet complex care needs, but this is no longer the case. The law has not kept pace with reality.
Second, there should be a cap on compensation for loss of future earnings and on future care packages. In Australia, loss of future earnings is capped at three times the national average salary. Similar principles could work in the UK. The benefits of such reform are likely to be widely felt.
Money that otherwise might have gone to the independent sector could now, at least in part, be reinvested in NHS services. This must surely benefit more patients while at the same time ensuring that those who have been damaged by negligent clinical treatment receive proper and appropriate care.
Michael Devlin is head of professional standards and liaison at the Medical Defence Union