Devo Manc is the most ambitious integration plan seen for some time but will only be achievable if certain issues are addressed, say Esther Venning and Hamza Drabu
The leak of the planned devolution of the £6bn health and social care budget to Greater Manchester local authorities and clinical commissioning groups certainly caught many by surprise. This was perhaps because this deal is far from done.
'Manchester's devolution has the potential to challenge the fragmented health and social care system locally'
There are many challenges to overcome, both political and legal, to achieve the "full" devolution planned from 2016 and set out in the memorandum of understanding that was signed last month.
Although the idea itself clearly fits the bill in terms of person-centred care and the spirit of the NHS Five Year Forward View, details of the arrangements are currently patchy.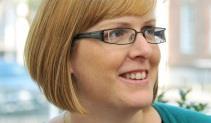 If successfully structured and operated on the ground, it is widely accepted that Manchester's devolution ("devo Manc") has the potential to challenge the current fragmented health and social care system locally, focusing on the development of community based care solutions designed around the patient and easing associated pressures on hospitals.
The next 12 months will, however, require significant political will among commissioning organisations to resolve various legal and governance challenges, against the backdrop of severe financial restraint in the NHS and further cuts to spending in local government.
Existing commissioners, existing powers
Without new legislation, the arrangements will be confined to the existing powers of commissioners of health and social care to pool budgets and delegate the exercise of functions. The proposed arrangements are likely to include specialised commissioning and GP services, currently commissioned by NHS England.
NHS England has broad powers to delegate the exercise of its functions to CCGs.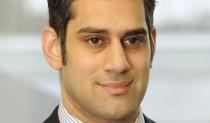 As part of "co-commissioning", NHS England has already agreed in principle with many CCGs nationally to delegate primary medical care commissioning to them from April.
The delegation of specialised services commissioning to CCGs is the next logical step.
Some would argue there are echoes of primary care trust commissioning coverage in doing so – further questioning the purpose of the structural changes of the Health and Social Care Act 2012, along with fragmentation of commissioning responsibilities.
Local authorities, CCGs and NHS England all have existing powers to pool budgets and delegate the exercise of prescribed commissioning functions to each other.
These powers are set out in Section 75 of the National Health Service Act 2006, and there is a legal requirement on CCGs to put in place such arrangements in relation to better care fund monies by 1 April.
The arrangements proposed as part of devo Manc appear to build on those powers, and may result in a better care fund model on a much grander scale, with multiple layers of governance to work through.
'Devo Manc commissioners must be prepared to commit fully to risk sharing arrangements'
Anyone who has been involved in agreeing pooled budget/joint commissioning arrangements before will know that the scope of delegations and the associated risk sharing mechanisms must be absolutely crystal clear to all parties to the arrangements if disputes are to be avoided.
Equally, it is not uncommon for local authorities and NHS commissioners to row back from too much exposure to risk in the course of agreeing the detail of section 75 arrangements.
This can result in little more than memoranda of understanding being signed up to where the parties simply agree to "align" their commissioning intentions rather than delegate the exercise of functions and realise a truly joined up approach to commissioning.
The devo Manc commissioners must be prepared to commit fully to risk sharing arrangements if the aim of creating true integration of health and social care services is to be achieved.
Robust governance arrangements will be critical to ensure all parties have sufficient oversight of decision making as, under the Section 75 regime, each commissioner will remain ultimately responsible for their own functions, even if the same person exercises the function on behalf of both.
The governance arrangements for devo Manc will need to encompass two "tiers" of decision making: the Greater Manchester level tier and the local level tier.
The decision making processes for, and between, each tier will need to be carefully thought out and documented clearly, with reporting arrangements feeding in.
In addition, if local health and wellbeing boards are to play an integral role in the decision making process, their role must be clarified, and the current deficiencies around local authorities and CCGs not being able to delegate the exercise of functions to HWBs will need to be resolved.
Regime changes
The devo Manc arrangements are stated to include primary care budgets, not just primary medical care. Section 75 arrangements cannot at present include primary care functions of NHS England.
The Department of Health is consulting on changes to the Section 75 regime to allow NHS England to pool budgets with, and delegate the exercise of its functions to, local authorities in respect of primary medical services under Alternative Provider Medical Services contracts.
However, this change does not include General Medical Services and Personal Medical Services contracts, which are subject to strict regulatory requirements and under which the vast majority of GP practices operate.
'The scope of such delegations and budgets remains to be seen'
As noted earlier, the exercise of GMS and PMS commissioning functions and associated budgets are in the process of being delegated to many CCGs nationally under a delegation agreement between CCGs and NHS England as part of co-commissioning arrangements.
The scope of such delegations and budgets remains to be seen, and could impact significantly on the freedom CCGs will have to make key changes to commissioning arrangements to improve integration without the approval of NHS England as responsible commissioner.
Budgets for pharmacy, dental and ophthalmic commissioning functions cannot currently be pooled with local authorities. Are we to see further delegation of such functions to CCGs from NHS England as an extension of primary medical co-commissioning, and is this capable of being agreed within a short timeframe, or will Greater Manchester CCGs be the "guinea pigs" for this?
Powerful voices
Although dubbed by some as a "town hall takeover", it is clear that clinically led CCGs with responsibility for the majority of the NHS budget in the local area are intended to be at the heart of the devo Manc arrangements.
With this opportunity inevitably comes risk: CCGs will need to ensure they are adequately protected in terms of decision making processes around delegated budgets from NHS England and any pooled budgets with local authorities, and are not left carrying the can for failures in the future.
'CCGs will need to ensure they are adequately protected in terms of decision making processes'
It will be interesting to see whether these arrangements push local CCGs closer together to the point where we see some merging to create larger, more powerful CCG voices.
Many CCGs are now adept at identifying and managing conflicts of interests of their GP members but this has been made more challenging where CCGs are to co-commission GP services under delegated functions from NHS England, and where local GP federations are beginning to form, and bid for, services commissioned by local CCGs.
Building on this context with further delegated functions and layers of governance in the devo Manc arrangements, local CCGs will need to give careful consideration to their conflicts of interest management arrangements to ensure they comply with their statutory duties so the integrity of their decision making is not affected by perceived or actual conflicts of interest.
The provider landscape
The provider landscape is diverse and includes not only NHS trusts and foundation trusts, but also independent and third sector organisations.
The devo Manc memorandum of understanding appears to have been signed by local NHS providers only – where does this leave charities and other critical providers of, for example, community and mental health services?
Depending on local HWB membership, some of these organisations may be invited to the table, but many HWBs have no provider representation.
'Many HWBs have no provider representation. This may also raise issues of there not being a level playing field'
This may also raise issues of there not being a level playing field: some providers, but not all, may be invited to input into the future design of integrated services, while some are the subject of difficult reconfiguration decisions.
If the devo Manc arrangements are to achieve their aims, the degree of trust between the key stakeholders will be vital in driving it forward so there are true and effective risk sharing arrangements for the benefit of the local population.
The political will certainly appears to be there at present and the local partners have a history of effective joint working – although we do, of course, have a general election in the meantime.
Budgetary pressures on the NHS and local authority commissioners will continue to present challenges and there are still many details to be worked through, not least around the responsibilities of each partner at each "tier" of decision making.
There is no doubt this is the most ambitious health and social care integration plan we have seen in England in many years, and many will have a stake in its success.
Esther Venning and Hamza Drabu are associates at DAC Beachcroft LLP