NHS England senior fellow Dr Mahiben Maruthappu explores the five key strategies to delivering triple prevention
The aphorism that prevention is better than cure is only growing in relevance. As avoidable long term conditions become more prevalent, the need to prevent burdensome and costly illness increases.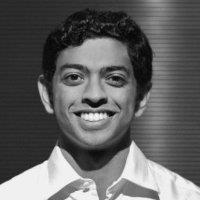 In England alone, almost one in five adults still smoke and two thirds of adults are overweight or obese.
This is compounded by health inequality, with smoking rates during pregnancy ranging from 2 per cent in Chelsea to 28 per cent in Blackpool.
The pressures on the health system are clear; each year obesity and diabetes cost the National Health Service (NHS) almost £5bn and £10bn respectively.
As the NHS seeks to achieve fiscal sustainability, it is becoming increasingly obvious that a radical upgrade in prevention to improve population health while moderating service demand is essential rather than optional.
This entails a cross-sector approach, from improved education, to active support from industry, to robust lifestyle modification.
The role of our health system in delivering prevention, however, should not be understated.
'Without robust action the NHS will fail to reach sustainability'
It is a role that extends to three groups of people: patients, staff and the public – triple prevention – mirroring the triple aim focused on patient outcomes, care productivity and population health.
Without robust action the NHS will fail to reach sustainability, instead experiencing a reversal in the marked health equity and life expectancy improvements we have observed in recent years.
Patients: targeted prevention programmes
While broad based lifestyle recommendations such as a sensible diet, maintaining an ideal body weight, exercising regularly, and not smoking are all helpful, targeted approaches to 'at risk' patients for specific long term conditions can yield the greatest results.
For example, targeted efforts to prevent type 2 diabetes have been widely supported.
In 2002, the US-based Diabetes Prevention Program Research Group published results of a randomised controlled trial demonstrating that lifestyle modification could reduce the incidence of type 2 diabetes by 58 per cent, in comparison with a reduction of 31 per cent by metformin, over an average follow-up of 2.8 years.
'Targeted efforts to prevent type 2 diabetes have been widely supported'
The cost-effectiveness and safety of the intervention was subsequently shown, and similar results were obtained in randomised controlled trials from several other countries.
As opposed to evidence, the challenge in implementing such programmes has been politico-economic.
Prevention requires health system architecture able to capture the downstream benefits of reduced disease prevalence and service demand, with robust primary care services able to deliver it.
The policy alignment generated by the Five Year Forward View has catalysed development of the national Diabetes Prevention Programme, which is set to enrol 10,000 people this year and subsequently up-scale.
However, this spike in effort, needs to be matched by sustained drive and prioritisation if the programme is to deliver and scale.
Staff: workplace wellness programmes
As efforts to improve system productivity and performance increase, so must the emphasis on staff health and wellness.
The Boorman review showed that when NHS organisations prioritise staff health, performance is enhanced, patient care improves, staff retention is higher, and sickness absence is lower.
'The NHS must lead by example in improving workplace wellness'
These observations were given additional weight by the findings and recommendations of the Francis Inquiry and publication of Healthier Staff, Higher Quality Care.
Despite this, more than 700,000 NHS staff are overweight or obese, NHS sickness absence rates (4.1 per cent) are 27 per cent higher than the UK public sector average, and three-quarters of hospitals do not offer healthy food to staff who work night shifts.
The financial implications are significant, with the annual cost of sickness absence exceeding £2.4bn.
The NHS must lead by example in improving workplace wellness.
It is unacceptable to advocate prevention while hosting an unhealthy food environment on hospital premises.
To address this in the NHS, we have launched a national £600m incentive to drive delivery of workplace wellness through Commissioning for Quality and Innovation.
This will be included in NHS commissioning contracts to encourage providers nationwide to better prioritise the health of NHS staff, specifically with respect to healthy food provision, flu vaccinations and staff access to evidence-based wellness programmes.
'Each organisation has board level leads to champion this agenda'
Additionally, through working with NHS Employers and Public Health England, we have launched a nationwide staff wellness programme, starting with 12 hospital trusts, covering more than 70,000 employees.
Each organisation has board level leads to champion this agenda, visibly building engagement across their organisations.
Training is being offered to line managers to better equip them in delivering health and wellbeing changes.
To support individual staff, the NHS Health Check has been made available to those aged 40 years or older, in their respective institution, and staff have been given access to physiotherapy, smoking-cessation, and evidence-based weight management services.
Although a good start, this needs to be ramped up across the system if its to have impact.
Visitors and the public: healthy ecosystems
The NHS has a responsibility to both visitors and the public to create a healthy environment on their premises encouraging evidence-based lifestyle modification while setting an example to other sectors.
In the UK, sugar-sweetened beverages are the largest source of added sugar (roughly 30 per cent of all added sugar) for children, and the second largest in adults.
Clear evidence exists identifying consumption of SSBs as an important contributor to obesity in both children and adults, also being linked to increased risk of type 2 diabetes.
'In the UK, sugar-sweetened beverages are the largest source of added sugar'
Despite this, SSBs are widely sold on NHS premises along with foods high in fat, sugar and salt.
The health service must change, and is now taking significant measures to create a model ecosystem for visitors and the public.
NHS England is consulting on the introduction of a 'sugar tax', possibly in the form of a fee to be paid by vendors for each SSB sold, incentivising a reduction in consumption of unhealthy options.
We are also introducing a rolling programme of contract renegotiation.
As contracts and franchises approach renewal, active efforts will be made to restrict or remove the unhealthiest foods from vending machines, shops and outlets on NHS premises, coupled with a requirement to offer healthier, affordable alternatives, and eliminate promotions of high-sugar food and drink.
Delivering triple prevention
Conceptually, the benefits of preventative strategies should be captured across the system, in practice however, fragmented pools of funding have somewhat limited this.
There are five strategies that are and will be key to delivering triple prevention:
Funding. Managing immediate service pressures amid longer term system planning creates a tension that can undermine delivery. Among competing priorities, dedicated funding is essential to rapidly introduce momentum to an otherwise neglected objective; prevention.
Policy alignment. Effective prevention is multi-stakeholder and built into local communities. To achieve this, efforts must be made to align relevant delivery partners and advocates of prevention.
Integration of care. Downstream rewards of prevention, be it alleviation of operational demand, or conservation of fiscal supply, are only realised in an integrated system. Boundaries between primary and specialist services, health and social care, must be dissolved. This requires a parallel shift from individual organisation accountability, to place-based working, spanning all service providers in a given locality, with mutual, fixed responsibility over their population cohort and capitated, pooled budgeting. Such architecture – similar to an accountable care organisation – disincentivises unnecessary use of health services while rewarding payers and providers for preventative efforts.
Clinical Prioritisation. Improvement of infrastructure must occur in tandem to improvement of culture. Without effective clinical engagement, there will be limited enrolment into employer wellness programmes and referral of patients to relevant preventative initiatives. Changes in professional education, accreditation,training and guidelines must be introduced to ensure clinicians are both incentivised and enabled to drive prevention.
Scale: Initiative and political will are important. However, if efforts are limited to first-adopter sites, preventative strategies will struggle to close health inequalities across a system. Although our Diabetes Prevention Programme is due to enrol 10,000 people in its first year, and our Workplace Wellness initiative covers more than 70,000 employees; this must be considered in the context of almost 5m pre-diabetics and 1.3m NHS employees in England. Delivery of triple prevention is essential. Evidence and experience no longer prohibit implementation, but rather, in most health systems limitations are political and fiscal.
The NHS has a responsibility to improve the health of patients, staff and the public, to lead byexample and to achieve sustainability. Prevention is a key means by which these ambitions can be simultaneously achieved, allowing populations to enjoy the improvements in health and longevity they have rightly come to expect.
Dr Mahiben Maruthappu is a senior fellow to the chief executive at NHS England