The new care model vanguards are making great strides in improving the health of care home residents, writes Samantha Jones
Sponsored by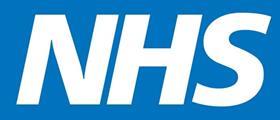 In England, one in six people aged 85 or over lives permanently in a care home. Yet data suggests that had better, joined-up health and rehabilitation services been available, some people discharged from hospital to care homes could have avoided permanent admission.
In 2015, we announced six "enhanced health in care home" vanguards which are testing new approaches that could be easily spread to care homes across the country.
In Wakefield, the focus has been on how NHS and social care teams work together – moving from an often fragmented service to one that is more connected.
One of the main differences has been the introduction of a dedicated multidisciplinary team drawing together different specialists.
Winds of change
In years gone by, physiotherapists and chiropodists only visited as needed. Now they have a dedicated team who visit more frequently. This helps the care home team to build a better relationship with the clinicians and, importantly, they get to know the residents and identify those who need extra support, arranging referrals to the best person.
This change, combined with other approaches, has, according to early pilot data, seen a 25 per cent reduction in the number of ambulances being called to the vanguard's care homes and a 27 per cent reduction in residents being admitted to hospital.
East and North Hertfordshire Clinical Commissioning Group vanguard has put in place a team of pharmacists to review the medication being used by their care home residents, helping to ensure they are only using the drugs they need.
In a short time, the team made changes to the medication of 624 residents, including stopping medicines 272 times. It is estimated the changes will save approximately £141 per resident.
In southwest London, the Sutton Homes of Care vanguard has introduced a "red bag" scheme, where a resident's belongings, medication and care information go in and out of hospital with them in an easily identifiable bag. Hospital staff have a much better understanding of the residents' needs and it should help to reduce the time they need to stay in hospital.
Initial data shows that the average length of stay of a resident admitted to hospital with a red bag was eight days, compared to 12 days for those without.
The six vanguards have made many changes since they were launched, sharing their learning with care homes across the country. There is of course much more to do, but they have made significant progress in a short time. For more information about all 50 vanguards, visit www.england.nhs.uk/vanguards.
Samantha Jones is director of the New Care Models Programme. @SamanthaJNHS