Rob Newton asks what impact locally elected mayors are likely to have on public health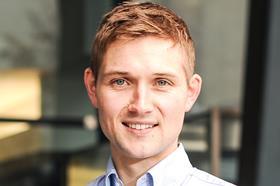 Since Greater Manchester announced in early 2015 that they were including control of their regional health expenditure as a major part of their devolution deal, the potential implications of devolution on health and care outcomes has been widely discussed and debated.
We've been interested in what devolved power could mean for local freedoms, what place-based planning could mean for integration and what competitive regionalism could mean for a universal National Health Service.
Another important consequence is the shift towards local 'presidential' style leadership in the form of elected mayors. Earlier this month London, Liverpool and Bristol elected their city mayors.
Andy Burnham's announcement that he will run for Greater Manchester mayor is a major indication of the status and influence that these posts could have. By 2017, Greater Manchester and South Yorkshire will both have an elected regional mayor with some control and influence over health services and outcomes.
So what can a mayor do for the health of local populations?
Public health
The increasing burden of lifestyle-related diseases and long-term health conditions means that much current policy is focused around a 'radical upgrade in prevention' and self-management of multiple long term health conditions. Perhaps then, there is a case to be made for more paternalism from government to protect and improve health.
Local influence will only increase with the devolution agenda
This was the approach of New York Mayor Michael Bloomberg in the United States, who introduced calorie counting in restaurants, restricted trans-fats, banned smoking in public spaces and unsuccessfully attempted to ban 'Big Gulp' drinks.
These were bold choices made by a decisive city mayor, which had a measurable impact on smoking rates in New York and paved the way for governments to introduce smoking bans around the world.
Most of the major determinants of health are governed at a city and regional level; housing, environment and transport, amongst others. Local influence will only increase with the devolution agenda.
There is thus a case for a much stronger and bolder health in all policies approach to local infrastructure planning. This was evidently the case in the London Health Commission's recommendations, again initiated by a city mayor who governs a whole place.
A mayoral figure can also make a unique impact on local health promotion strategies. In 2006 Mayor Mick Cornett of Oklahoma City realised that his city was one of the most overweight places in America and that he himself was obese. He announced that 'the city was going on a diet'.
Five years later and a million pounds lighter, Oklahoma City was named as one of the US's fittest, not fattest cities. Whilst there is power in the consistency and coverage in national health campaigns, perhaps local figureheads could play a role in motivating behaviour change in UK towns and cities.
System leadership
A second attraction of a mayoral figure for health is the potential for a decisive decision maker within the complex and often slow decision making within local health and care systems.
Health and Wellbeing Boards and Sustainability and Transformation Plans have a positive emphasis on collaboration and partnership; the flipside is a leadership model which is built upon consensus, potentially at the expense of decisiveness.
We could look to a swashbuckling mayor to cut through all the strategic noise and wicked problems in health and provide specific areas of focus for systems to focus their attention around. Less a thousand flowers blooming, more command and control.
A second attraction of a mayoral figure for health is the potential for a decisive decision maker within the complex and often slow decision making within local health and care systems
But much of this thinking is based on our assumptions about the 'myth of a strong leader'. The presidential form of government represented in the mayoral model is at odds with our parliamentary traditions in UK local governance. And for solving the wicked problems in our complex health systems, distributed leadership and managed networks are much more the direction to which research and the NHS Five Year Forward View points.
Finally, a mayoral figure in control of local health policy is at odds with the national distinction of policy making between political and managerial control. The creation of NHS England as an executive non-departmental public body has seen it and chief executive Simon Stevens at the steering wheel of health policy ahead of the Department of Health.
The prominence of the NHS Five Year Forward View as the main strategic plan is a case in point for this. Devolving decision making to local areas where these political and managerial boundaries are once again blurred seems a backward step for governance models.
Conclusion
Swings and roundabouts for mayors and local public health then. It is perhaps interesting to note that in Greater Manchester, it has been decided that both the duty to improve the public's health and leadership on the devolved health board will be non-mayoral functions.
The Greater Manchester mayoral functions, as consistent with all of the other devolution deals across the country, include economic growth, transport, housing and spatial development. Sure, there is not much that can be done here to redisorganise the health system, but there's tonnes of opportunity to improve the public's health.
Whether we have mayors in every region or not, as our population becomes more urbanised and our politics gets more localised, leadership will need to reflect this. There is undoubtedly more need than ever for decisive place-based leadership at every level in our towns, cities and regions.
Rob Newton is policy officer at Leeds Beckett University