Everyone's talking about it but we need to agree on what integration means to have any chance of actually providing it.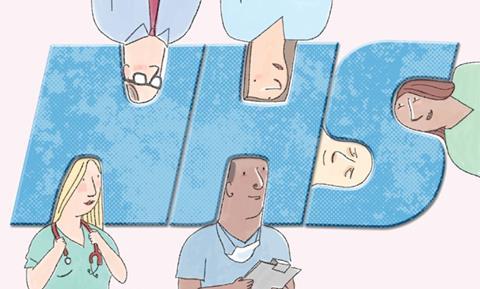 Integrated care has captured the imagination of professionals across health and social care but there are many different interpretations about what it actually means. Some focus on organisational integration (for example, merging community and acute services or health and social care), some on pooling budgets between health and social care, while others focus on pathway based change.
Most importantly, we must focus on what matters to patients. This may seem obvious, but the NHS too often revolves care around buildings or historical practice, not people. National Voices, the coalition of health and social care charities, illustrated this in a paper: "People want coordination. Not necessarily [organisational] integration. People want care. Where it comes from is secondary."
This means "no big gaps" in care; patients should be able to say, "I was always kept informed" and "professionals involved with me talked to each other". It requires coordination ("I always knew the main person in charge of my care"), shared knowledge of the patient and their condition ("not needing to repeat information constantly"), accurate information at the right time ("I could see my health and social care record at any time to check what was going on") and shared decision making and care planning ("I was as involved in discussions and decisions about my care as I wanted to be").
There are many barriers that frustrate attempts to deliver coordinated care, including perverse incentives, poor exchange of information, organisational boundaries and professional autonomy. Most of these would come as a surprise to patients who, rightly, see the NHS as a single organisation.
In London we have invested in three large-scale pilots to pursue integrated care. One - the inner north west London integrated care pilot - has seen some early success by enrolling 30,000 frail older patients and 15,000 with diabetes across 93 practices. These pilots have shown us that delivering integrated care means putting seven core components in place:
a patient registry combining data from all care settings;
risk stratification of patients based on the registry;
shared and standard clinical protocols agreed by all providers;
care plans developed with the selected patients;
explicit agreement of the role of each provider in the proactive delivery of care;
regular case conferences with all professionals interacting with a defined group of patients to discuss difficult cases;
regular clinical audit and performance reviews to ensure consistent high quality care is delivered.
Our experience shows five key enablers must be in place so the NHS can work as one system to support the rollout of these components.
First, as always, is sorting the money. This means finding ways to cover the incremental costs of coordination so no provider is disadvantaged, and providing incentives to providers linked to the wider benefits for the whole integrating care system.
Second, all clinicians need easy access to patient data across care settings and organisations; this may require new systems.
Third, governance arrangements must be in place to allow the flow of patient information, substantial resources, joint decision making and to hold providers to account.
Fourth, there must be a real shift in the behaviour of those delivering care that is centred on an integrated approach to patient care and quality.
Finally, there must be an active partnership with patients.
We know we have not yet fully cracked this. Even in inner north west London, where great progress has been made, there are many areas that need further development. As well as studying the changes being implemented in London, we are learning from others in the UK and abroad and we want to share our experience.
Major effort is needed to deliver effective integrated care and overcome national, local and individual barriers. Integrated care should be developed at sufficient scale so all partners can engage and transformational impact in the local health economy can be achieved.
A coalition of leaders willing to drive these changes must be developed and supported, and risks must be taken - including investing resources upfront to create, develop and implement a better care delivery system. Only then will we truly give patients the control and coordination they rightly expect.
Hannah Farrar is director of commissioning at NHS London.