Labour shadow health secretary Jon Ashworth has pledged support for NHS England chief executive Simon Stevens, but said the role of reviewing sustainability and transformation plans would be handed to a reformed NHS Improvement.
Earlier in the year, stories in the national media suggested the prime minister's senior advisers where unhappy with Mr Stevens' performance. The NHS England chief hit back during an appearance at the Commons public accounts committee in January.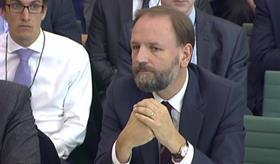 Asked whether he and Jeremy Corbyn supported the leadership of Mr Stevens, Mr Ashworth said: "Yes absolutely. You certainly won't get me or spin doctors briefing against Simon Stevens."
However, he also revealed to HSJ that control of the STP programme during 2017 would effectively be handed to a renamed NHS Improvement.
If Labour leads the next government, its manifesto commits it to: "Halt and review the NHS sustainability and transformation plans, which are looking at closing health services across England, and ask local people to participate in the redrawing of plans with a focus on patient need rather than available finances."
The review would be undertaken by a new body called NHS Excellence. Mr Ashworth said this was "basically NHS Improvement" merged with the NHS Leadership Academy, which was recently subsumed into Health Education England.
NHS Improvement is currently recruiting a new chair and chief executive.
Mr Ashworth said the organisation would have patients and carers on its board and have the job of reviewing STPs. He would want the review "definitely finished by the end of the year".
Mr Ashworth said the review was about "taking into account a different financial envelope for the NHS".
He added: "It won't stop change happening, we are not against change, but it will listen properly to clinicians and the public. If I may say so, and I mean this in the gentlest of terms to the NHS world, what has struck me since I got this job is the extent to which there is a feeling that if you involve the public you will just have another Kidderminster Hospital all over the place, as if the public cannot come to a sophisticated decision about the provision of health services in their area.
"I think you can trust the public a bit more. We have got nothing to fear by having proper discussions."