Cost of a place in a care home with nursing will rise from £112 to £156.25 a week
Audit firm Mazars estimates rise will increase cost of NHS funded nursing care to £658m a year
HSJ estimates this will add £191m a year to the current rate paid by commissioners
Nursing home leader says there are "big question marks about where the money will come from"
A price hike to the cost of NHS funded nursing at care homes of nearly £200m a year could put "significant pressure" on clinical commissioning groups' budgets, commissioning leaders have warned.
The Department of Health announced last week that the cost of a place in a care home with nursing will rise from £112 to £156.25 a week, which will be backdated to April.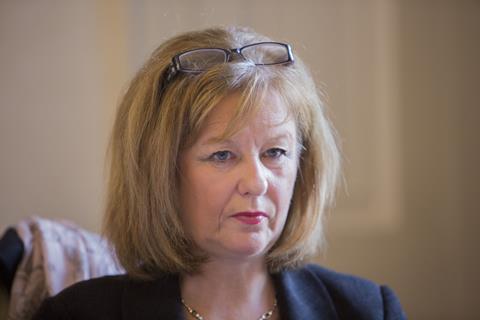 The decision follows an independent review by Mazars, which recommended the 40 per cent increase.
The audit firm said the rate increase, based on DH figures saying there were 83,165 people receiving NHS funded nursing care in quarter four of 2014-15, is estimated to cost £657.7m a year.
Based on the same number of NHS funded care residents, HSJ has calculated this will mean an increase of £191.4m a year on the current tariff.
NHS Clinical Commissioners chief executive Julie Wood said the announcement of the increase three months into the new financial year made it difficult for CCGs to have "certainty" in their budgets.
Ms Wood stressed that with CCGs already under financial strain, the rate increase would put more pressure on their budgets.
She said: "It is extremely unfortunate that CCGs are only now, in July, being informed of an additional significant pressure on their budgets after they have finalised their plans.
"While we understand that the modelling for the 2016-17 CCG allocations did include a cost pressure for funded nursing care to reflect the possibility of an increase being required, this was at the national level and implications at individual CCG level were unclear.
"Furthermore, we have been warning for some time that the financial position of commissioners has been deteriorating and that the allocative growth in the 2016-17 funding cycle has already been committed to announced projects or funding streams. This newly announced, retrospective increase will only worsen their positions."
The chief executive of the Registered Nursing Home Association, Frank Ursell, welcomed the increase in the weekly rate as a "step in the right direction".
However, he said there were "big question marks" over where the money would come from and whether the government would make more cash available to CCGs.
He added: "Is the government going to make an extra allocation of funds to NHS CCGs so that they can pay the money to residents being cared for by nurses? Or are CCGs expected to find this from their existing resources?"
The DH said the 40 per cent increase was being made on an "interim basis" while work is carried out to review how agency staff pay costs should be included in the rate and to consult on whether to introduce regional variations of the rate from next April.
It said the review could lead to a reduction to the rate from January.
The Mazars report puts forward a number of options for future annual increases such as:
linking it to the retail or consumer price index;
applying cost driver specific uplift to pay costs based on basic pay and non-pay costs;
to reflect living wage differentials;
linking pay costs to sector specific average pay increases;
linking to NHS annual tariff uplifts for pay costs;
regular surveys; and
developing a benchmark model of care.
A DH spokeswoman said NHS England had agreed to pay for the increase, but added: "This is an interim rate, while we carry out further work. Nursing care in nursing homes is a key part of supporting vulnerable people and we want to ensure it is funded effectively."