Large majority of CCG leaders responding to survey have little confidence in delivering health system balance or A&E targets
High confidence in delivering new mental health targets
The large majority of local commissioner leaders responding to an HSJ survey have little confidence their health system will return to financial balance, or deliver the emergency department waiting time target, in the next year.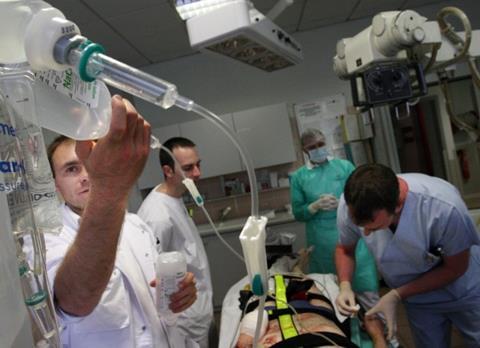 Addressing NHS deficits and recovering accident and emergency waiting time performance are major political priorities at present, and national planning guidance for 2016-17 sets out "must dos" including "return the system to aggregate financial balance" and "get back on track with access standards for A&E". Receipt of substantial sustainability and transformation funding for an areas during the year has been tied to being on track to meet these requirements.
Fifty-four CCG chairs or chief officers responded to HSJ's CCG barometer survey, in association with Capsticks, in January and early February. They represent around one in four of the 209 CCGs in England.
They were asked to rate their confidence their health economy could "return the system to aggregate financial balance" in 2016-17. Eighty-one per cent had either low or very low confidence. The remainder had high confidence.
Asked about confidence in meeting the four hour waiting time target for 95 per cent of A&E patients, 69 per cent said they had low or very low confidence.
The barometer also asked about confidence in meeting the two mental health access targets which are being introduced from April, for treatment for first episodes of psychosis and psychological therapies. Eighty-two per cent said they were confident that they could meet them.
NHS Clinical Commissioners co-chair Amanda Doyle, also chief officer of Blackpool CCG, said: "It is key that we focus on [local service transformation] and not be diverted by short term priorities. A&E targets in many ways could be a distraction if we are focussing all of our energies on there."
Oxfordshire CCG chief executive David Smith told HSJ said it was reasonable for the government to be "expecting targets to be delivered" since it was "putting in all this money", but added that "at a local level" many areas felt they needed to receive additional transformation funding in "precisely to help us to deliver" on targets.
An NHS England spokesman said it was "no great surprise that [CCG leaders'] responses reflect the complexity of the challenge facing their CCGs, for whom the next 12 months will certainly be a major challenge."
CCG leaders expect surge in A&E reconfiguration
1

2

Currently reading

CCG leads doubt delivery on finance and A&E for 2016-17

3

4

5