The Verita report into whistleblowing concerns at Barnet Clinical Commissioning Group exposes multiple failings of process, governance and leadership, HSJ can reveal.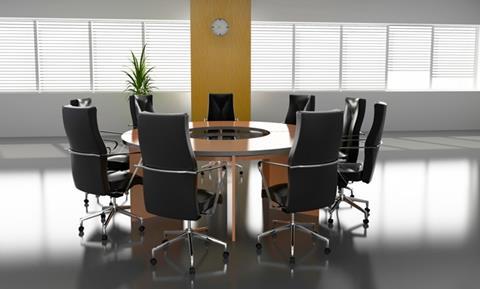 In addition to conflicts of interest and the way in which a whistleblower came to lose his job, the investigators found:
A lack of corporate memory because of a frequent use of interims.
The CCG did not know whether GPs had been overpaid in pension contributions to which they were not entitled.
"Individual and collective failure" meant payments for extra work were signed off without proper contracts.
Not enough staff to check GP claims.
Disagreement over why an audit of payments was delayed.
For one year the CCG did not know what its primary care budget was.
Staff turnover meant it was unclear that staff in primary care commissioning were "skilled or empowered enough" to offer challenge.
Despite the problems identified in the report, completed in September, Barnet was authorised by NHS England for joint commissioning responsibilities for primary care in October.
The report said the lack of a "consistent, substantive workforce" had undermined the organisational memory of the CCG, adding "this has been particularly true in primary care commissioning where there have been a succession of interims, often in senior positions".
It also cited a "lack of clarity of roles, responsibilities and boundaries".
The investigators also "strongly recommended" the trust's internal auditors check whether sums given to GPs for extra "top up" work were wrongly paid in a way that gave them pension contributions to which they were not entitled.
The report said the whistleblower raised this with colleagues.
The investigators were also told by employees that three local incentive schemes for which GPs were paid did not have the necessary paperwork.
Staff also told Verita that as long as an invoice had the right authorising signature the payment would be made and that the finance team "do not have the resources" to make checks on GP claims.
Verita concluded: "That the CCG could not immediately assure themselves there were contracts in place for all schemes should be of huge concern to the CCG executive. It could indicate that wider governance arrangements relating to primary contract management across the CCG are poor, but also points to individual and collective failure that such a basic issue was not recognised and corrected."
"Further, while the investigators recognise that payments made by the finance team simply through a single authorised signatory is the process that has been adopted by the CCG, this fact is of significant concern.
"The process is weak and prone to error and failure."
The report said the chief finance officer told investigators he did not know payments were being made without contracts in place. Verita said Barnet should assure itself this had been corrected. The CCG was approached for comment.
Verita's report said the CCG's chief finance officer blamed the confusion after the shift from primary care trusts to CCGs in April 2013 for "Barnet CCG executives not really understanding the level of funding available for primary care". He said this had been corrected for 2015-16.
The investigators concluded: "The high turnover of staff in the primary care team and the high number of interims would inevitably equate to a lack of organisational memory.
"While this undoubtedly contributed to this situation, it does not constitute a defence for the identified deficiencies."
Another conclusion the investigators reached was that: "As a result of the constant churn in the primary care team, it is unclear to us if team members are suitably skilled and empowered to challenge behaviour or conversations they consider unacceptable or inappropriate."
Verita's report showed disagreement between senior staff over why an audit of payments had been delayed – another concern raised by the whistleblower.
The document said the investigators asked internal auditors Baker Tilly about a delay to the audit of GP networks, due to take place for January 2015, and were told "they were slow coming back".
Investigators said they asked audit committee chair Bernadette Conroy why the audit was delayed and she said her committee was not convinced enough "bedding in" time had been allowed to make an audit of the primary care tem worthwhile. Also that NHS England was due to set up co-commissioning for primary care with Barnet and she did not want to duplicate work.
The report said: "We asked staff in the primary care procurement team what the audit would have identified if it had gone ahead as scheduled in January 2015. One interviewee told us that when she first came into post she 'saw the anomalies where there were contracts not in place, I knew that the auditors would pick that up and I had mentioned that why hadn't the auditors picked it up before?'"
It added: "The chief finance officer told us that the director of integrated commissioning asked to defer the audit due to pressures such as staff shortages.
"He told us that he would expect an audit be deferred only by a month or two, and did not think that Baker Tilly raised concerns over the delay strongly enough. He said he relies on Baker Tilly to highlight what has been dropped from the audit schedule. He further stated that he had raised concerns on other occasions that audits had been delayed."
Exclusive: CCG whistleblower sacked days after raising conflicts of interest
1

2

3

4

5

6

Currently reading

CCG probe discovers multiple leadership failings