NHS England probe into UnitingCare collapse likely to recommend "proactive assurance" around large contracts
Regional director suggested the £725m deal structure was too complicated
NHS England probe will give a "definitive answer" on Strategic Projects Team's role in the deal
Monitor director says regulator wanted more time to sign off doomed deal
An NHS England probe into the collapse of the £725m UnitingCare contract is likely to recommend clinical commissioning groups tendering large contracts should face far more robust scrutiny, a senior director has said.
Paul Watson, NHS England's Midlands and East regional director, was giving evidence to a council health committee hearing on the controversial Cambridgeshire older people's services contract, which collapsed in December, on Thursday.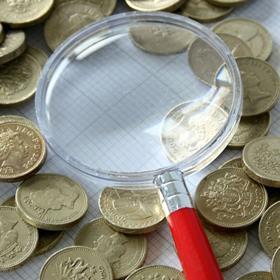 The contract tendered by Cambridgeshire and Peterborough Clinical Commissioning Group was one of the largest deals ever awarded for NHS clinical services and collapsed just eight months into the five year deal.
The hearing came on the same day an internal review published by the CCG's auditors laid bare the depth of disagreement about the cost of running the contract between commissioners and the NHS owned provider, UnitingCare Partnership.
Dr Watson said NHS England's investigation into the contract collapse would be published within the next fortnight and he would be "very, very surprised if we don't change the way we operate".
He also suggested the contractual arrangement underpinning the deal had been too complicated, mirroring criticism of the deal by NHS Improvement chief executive Jim Mackey earlier this month.
Addressing how the national commissioner would try to stop a similar debacle in future, Dr Watson said he expected its review to propose "some kind of proactive assurance mechanism around major transactions".
He told the Cambridgeshire County Council committee it would mean "NHS England would have to look at these transactions in the same way we do for a big reconfiguration and give positive assurance".
He added: "We will see what the review says but I would be surprised if it does not say something like that."
He said the new arrangement could be similar to "the kind of exercise we went through" when CCGs were first authorised, or to the process when a service closure is anticipated. He said that there was now a national "pause on similar procurements".
Dr Watson also suggested the service changes Cambridgeshire's commissioners were trying to implement could have been achieved without "such complex contractual mechanisms".
He said: "One of the learnings for the future is we have to be very careful about very complicated contract structures used as a mechanism to deliver service change that can be done in simpler ways. With good will and determination on all sides, these service changes can be achieved without the necessity for such complex contractual mechanisms."
The NHS England director was also asked his view on the role played by the NHS's internal commercial advisers, the Strategic Projects Team, who advised the CCG on the deal.
He said: "In terms of the role of the Strategic Projects Team… as far as I can see, they didn't give any advice which was wrong, however the review that we are carrying out at the moment will give a definitive answer around the role of the Strategic Projects Team."
The committee also heard from David Dean, senior transformation and turnaround director at Monitor.
Both men said repeatedly that the statutory independence of local commissioners and foundation trusts meant there were only limited interventions the centre could take.
Mr Dean said: "Foundation trusts have a degree of independence [NHS trusts] do not have. The only way we are allowed to intervene [is if] they are in breach of their licence… Our powers for hospitals which are not in breach of their license are relatively limited.
"In this case, neither Cambridge University Hospitals nor Cambridgeshire and Peterborough FTs [the joint owners of UnitingCare] were in breach of their licence."
When asked about Monitor's sign off process for the deal, he said: "To be perfectly frank we would have liked more time but there were various reasons given to us why it would be advisable that we try and get everything done by 1 April."
The questions followed it being previously revealed that Monitor had 34 "outstanding issues" that it thought needed to be addressed around the deal – but it still signed it off. The details of the 34 issues are yet to be made public.
CCGs could face tighter scrutiny when tendering big contracts
1

Currently reading

CCGs could face tighter scrutiny when tendering big contracts

2