Two clinical commissioning groups are aiming to merge within weeks, marking the end of a three year moratorium and potentially the beginning of a wave of consolidation.
Aylesbury Vale and Chiltern CCGs, both in Buckinghamshire, have applied to NHS England merge at the beginning of 2017-18.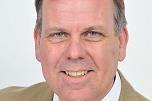 Only one set of CCGs has merged since the organisations were created, and Simon Stevens effectively put a moratorium on change in April 2014.
In new guidance in the autumn, NHS England indicated that mergers would now be allowed if they passed certain rules, and that it "does not rule out a very limited number of potential mergers occurring in time for 2017-18".
The two Bucks CCGs believe they are in this category and have begun consulting members. They already share a chief officer, finance director and other functions.
Aylesbury Vale CCG chair Graham Jackson, who is also a co-chair of NHS Clinical Commissioners, said: "Informal debate with NHS England has been supportive of the direction of travel. In Buckinghamshire the two CCGs have the majority of their hospital services provided by one trust, we have one provider of mental health services and increasingly work with our county council colleagues.
"A single CCG across Bucks makes absolute sense to serve our population and for the enhanced collaborative working as we move to new models of delivery."
The merger is yet to be formally considered and approved by NHS England, however.
A number of other CCGs have said they are considering merger over the past year, while many are sharing senior leaders and other functions. NHS England has suggested commissioners should bring their resources together across sustainability and transformation plan patches, while senior figures in the health service have supported consolidation in commissioning.