Peter Melton reflects on the lessons his CCG has learned ahead of sir Bruce Keogh's mortality rate review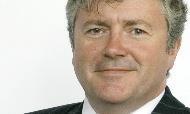 With the publication of the Francis report, our collective focus has shifted towards emergency medicine within the hospital setting. While this is clearly important we must ensure we do not lose sight of the contribution that primary and community care has to play.
When the first summary hospital mortality index (SHMI) was published our local foundation trust was one of the 10 trusts with high figures. As an emerging CCG, along with our neighbouring commissioners and supported by the FT, we commissioned an independent review to try to understand what was driving these figures.
More recently this has been supplemented by our local providers reviewing their own practice and a further in-depth external review.
'Shifting capacity to address the needs of those with the greatest risk of excess mortality potentially means that we may not have the capacity for those with the highest expectations'
Our local FT has now recently been named one of the 14 trusts that will be reviewed by the team headed by Sir Bruce Keogh. It appears they will focus predominantly on what is happening within the hospital setting. Our findings have identified several areas that the hospital can improve on and action is already under way.
Our mortality action plan has not limited itself to the hospital setting, however; service delivery within the primary and community care setting is also important.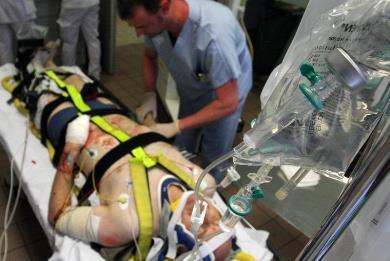 Local performance
So what has our assessment told us about primary and community care, what conclusions are we drawing and how are we intending to address these? Our assessment has found we have good schemes in primary and community care to reduce emergency admissions and readmissions to hospital. Our emergency admission rate is top quartile within our peer group and readmission rates are the second lowest in the country.
Our mortality rates 30 days post discharge are similar to other CCGs, suggesting comparable levels of overall care.
North East Lincolnshire is a deprived area and yet our assessment surprisingly showed no clear correlation between SHMI and deprivation.
We found a fourfold variation between patients registered with different practices using the same hospital.
We found a clear correlation between quality and outcomes framework (QOF) achievement and mortality. Practices with higher QOF attainment had lower SHMI rates.
Risk mitigation
Practices with one or two GPs had a statistically higher SHMI than those with three or more GPs. Patients admitted from a care home setting had a higher SHMI than those admitted from their own home.
Respiratory disease, cerebro-vascular disease and dementia were diseases that significantly contributed to the high SHMI.
'The care system has only limited capacity to meet the needs and expectations of our population'
Analysis identified that we could improve the care of patients in the last stage of their life. It found that this group of patients would benefit from a comprehensive management plan owned by patient, carers and professionals. It suggested we should consider new services to mitigate risks for these patients and respond more effectively when required.
Unsurprisingly we found higher mortality levels at busy periods and out of hours. Outliers need to be quickly reviewed to ensure that we have safe practice. Best practice needs to be consistently adopted across the locality.
We need to consider rebalancing capacity towards those areas with the highest mortality. This may mean shifting capacity from elective and convenient care towards urgent care while ensuring it responds quickly to shifting demands.
We need to adopt new care pathways to support people in the last stage of their life, those living in care homes and those with conditions such as dementia, respiratory disease and vascular disease.
Patients with higher than expected mortality have complex multiple problems best addressed by providers working together.
Difficult decisions
The health and social care system has only limited capacity to meet the needs and expectations of our population. Shifting capacity to address the needs of those with the greatest risk of excess mortality potentially means that we may not have the capacity for those with the highest expectations. Locally we are working with our community members and stakeholders to consider how we reconcile these potential tensions.
Reviewing practice outliers may result in difficult decisions. We may be forced to decide whether we can continue to commission from providers who are unexplained significant outliers. The proposed changes will require contract amendments.
As a CCG that uniquely commissions both health and adult social care services we are well placed to implement these changes within the community and care settings. The necessary changes within primary care require us to work very closely with our area team, quickly clarifying respective responsibilities and agreeing complementary actions.
Primary and community care affects how many patients are admitted to hospital, their condition on admission, speed of discharge and how effectively they are rehabilitated. CCGs and the NHS Commissioning Board (renamed NHS England) must ensure they work together with providers to deliver commissioning strategies that work across complete care pathways to reduce avoidable mortality and not just focus on what happens within the hospital.
Peter Melton is accountable officer at North East Lincolnshire CCG.