Chief executives of The Brain Tumour Charity and Sarcoma UK raise concerns cuts will "dilute" specialist knowledge
Neurological Alliance and British Kidney Patients Association warn reducing groups' membership will impact ability to represent patients
NHS England plans to cut half of clinical reference groups and reduce clinical and patients representatives
Charities have written to NHS England raising concerns about plans to cut the number of clinical reference groups and reduce their membership, HSJ has learned.
The Brain Tumour Charity and Sarcoma UK have sent a letter to Simon Stevens, the chief executive of NHS England, warning that the move will "dilute" the specialist advisory knowledge currently provided about different cancer types.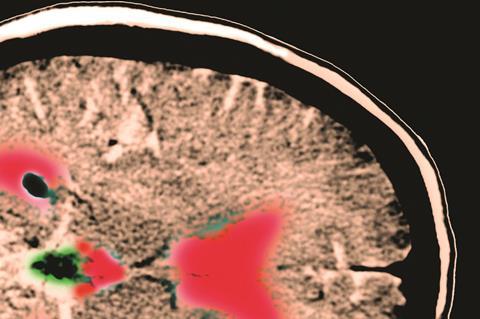 The Neurological Alliance and the British Kidney Patient Association have also said that reducing CRGs' membership will impact their ability to represent patients.
Last month NHS England announced it was planning to cut the number of CRGs from 71 to 42. The groups are responsible for advising NHS England on how it spends its £14bn specialised services budget, and help it to develop commissioning policies and service specifications.
NHS England is currently restructuring the way it receives clinical advice, and has said it needs to "slim down" its operations to cut costs.
However, in their letter Sarah Lindsell and Lindsey Bennister, the chief executives of The Brain Tumour Charity and Sarcoma UK respectively, said they are concerned about "site specific CRGs" being merged into a broader "cancer surgery CRG".
They said the focus of this new group would be "more thinly spread across a range of different cancer types".
"We believe that the loss of these site specific groups would have a negative impact on NHS England's ability to develop clinical commissioning policies in a number of specialist disease areas," they added.
They said that if the existing groups are disbanded, there is a risk that "clinical expertise would be diluted within a CRG that would allow only limited representation for each tumour type".
The letter also expressed concern about plans to cut patient and public representation on each group.
"We believe that the proposals to reduce the number of patient and public voice representatives from four to two within each CRG would reduce the ability of patients to contribute to the commissioning of specialist cancer services in England," it said.
The Neurological Alliance also responded to NHS England's consultation on the plans, which closed on Thursday, warning that the reduction in CRG clinical membership will reduce the groups' "ability to represent the diverse needs of patients".
The charity said cutting the number of patient representatives would have a similar effect.
"The Neurology CRG, of which the Neurological Alliance is currently a member, covers a diverse set of over 80 neurological conditions.
"It will be very difficult for only two patient representatives to speak for the needs and concerns of the patient groups covered by the CRG," the response said.
Fiona Loud, policy director of the British Kidney Patients Association, told HSJ the cuts to clinical members constituted "an enormous reduction" at a time when the condition area was already losing national representation because of the axing of the national clinical director for renal disease.
Correction: number of proposed CRGs corrected from 38 to 42 on 27/04/2016.